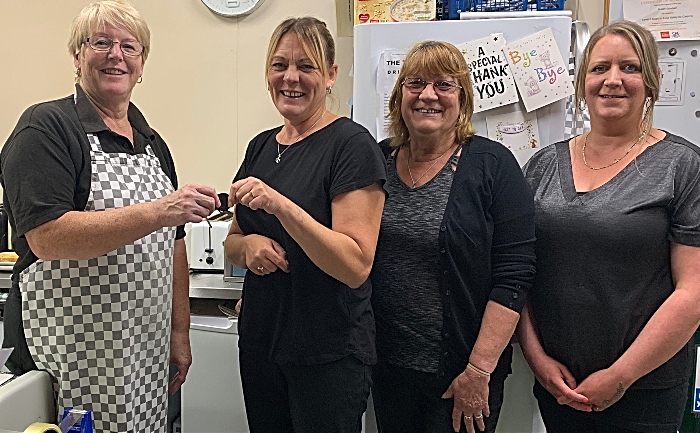 Sue Goodwin, owner of the Tea Chest Café in Nantwich Market, has hung up her apron for the last time.
Sue has been running the café for more than 12 years.
She has established many regular customers as well as providing buffets to many organisations in the town.
Passing over the keys to new owners, Sue said: "I have had some great years and I wish to thank all my customers and fellow market traders."
Customers have no need to fear as there will be no break in service for the café.
New owners Ady Rathbone, Geraldine Wallace and Lucy McCambridge are powering ahead to have the Tea Chest back up and running for business as usual on Tuesday.
The new team will be at home in their new surroundings having previously run cafes at Beeston and Chelford Cattle Markets over the past 15 years.
They plan to keep a similar menu as well as adding some of their delicious home-made pies!
(pic: L to R – Sue Goodwin, Ady Rathbone, Geraldine Wallace and Lucy McCambridge)