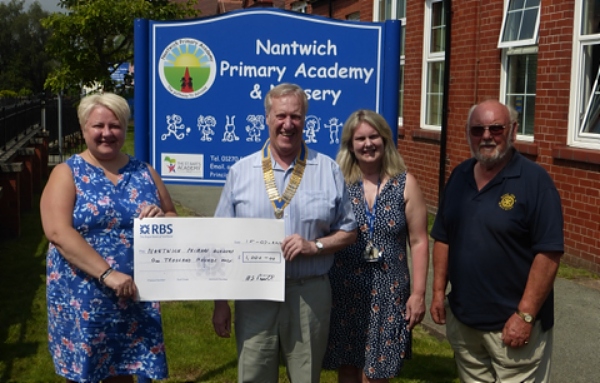 Thirty children from Nantwich Primary Academy spent two days and a night at the Wingate Centre in Wrenbury, thanks to a Rotary club donation.
The youngsters aged between six and eight enjoyed the experience after receiving support of the Rotary Club of Nantwich.
The club, as part of its Youth Service Support to the community, donated £1,000 towards the costs and arranged for the Cheshire Ice Cream Farm ice cream van to come on both days as an extra treat for the children.
Rotarian John Crowe, who arranged the ice cream surprise, said: "I was in the hall when the children had just finished their lunch and the Cheshire Ice Cream van jingle started playing.
"I have never seen so many excited children jumping up and down waiting to get their free ice cream.
"This, and watching them toast marshmallows during their out door activities, made it all worthwhile.
"There is so much to do at the Wingate Centre and their facilities are first class."
Julia McGhie, SENCO and Nantwich Primary Academy teacher who arranged the visit, said: "The generous contribution from the Rotary Club of Nantwich towards this wonderful trip meant that many children with Special Education Needs were able to go on this residential visit.
"It was a first for most of them and memories made that will last for a very long time."
(Pic above: Rotary Club of Nantwich President Michael Parrott and Rotarian John Crowe presenting a cheque to Sue Spence, Principal and Julia McGhie SENCO at Nantwich Primary Academy)