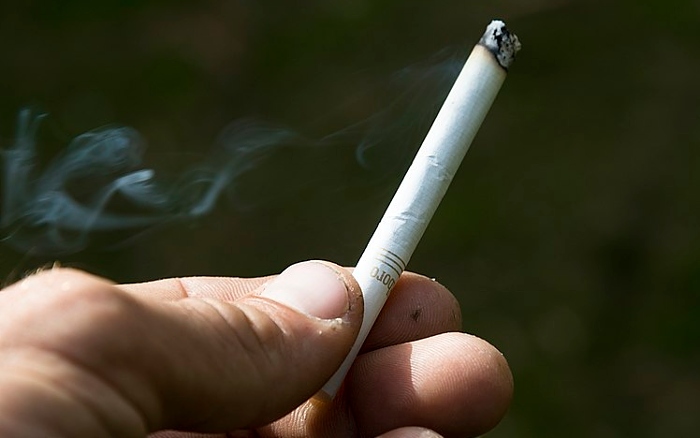 Smoking is becoming much less common across Cheshire East according to new Government figures – but the council insists it will not rest on its laurels, writes Stephen Topping.
Figures released by Public Health England show that in 2018, 8.7% of adults across the borough were smokers, compared to 16.4% in 2017.
The number had been on the rise before last year according to Public Health England – which said 11.4% of Cheshire East adults were smokers in 2014, compared 12.5% in 2015 and 13.3% in 2016.
Although it has welcomed the latest figures, Cheshire East Council says it needs more data – and more consistent results – before it can know for sure whether residents are really ditching their cigarettes for good.
Cllr Jill Rhodes, CEC cabinet member for public health and corporate services, said: "We are pleased that the published figures show such a dramatic decline in the number of smokers in Cheshire East.
"But we are aware that while these figures are encouraging, it is too early to say whether or not there has been a marked impact on smoking among the population of Cheshire East.
"Recent figures have fluctuated to the extent that more data, over a longer period of time, is required before we can conclude that the fall off in smoking is as significant as these latest findings suggest."
Cheshire East had the third lowest percentage of adult smokers in the north west last year according to Public Health England, behind just Chorley at 8.0% and Ribble Valley at 8.3%.
The borough also performed well against its neighbours – with 13.% of adults being smokers in Cheshire West and 10.5%in Warrington.
According to the figures, 27.2% of adults in Cheshire East were ex-smokers in 2018, while 64.1% had never smoked.
"It is one of the council's key objectives that we see our residents living well and for longer," Cllr Rhodes added.
"Working with our partners in the health service and with our clinical commissioning groups, we actively promote the ethos of a healthy lifestyle, coupled with the message that smoking is seriously harmful to health, is life limiting and costly for our hospitals and healthcare services.
"There is still work to do and we will continue to actively promote the NHS 'One You' campaign and the 'Stoptober' campaign, encouraging smokers to quit."
Anyone wanting to give up smoking can join the One You Cheshire East support service and get tips on how to quit, as well as guidance for weight loss, active lifestyle and diet at oneyoucheshireeast.org
(pic by Sarah Johnson creative commons licence. More from Sarah on her blog https://www.blacknote.com/e-juice/)