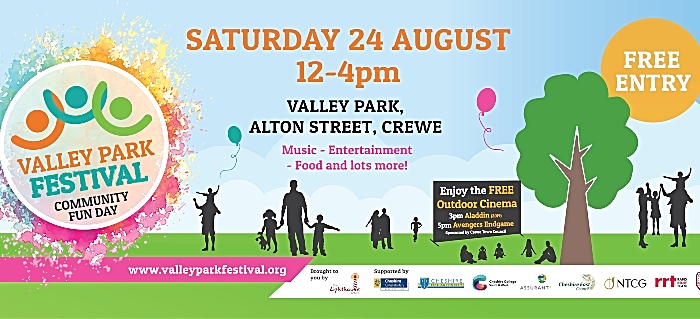 The Valley Park Festival fun day is scheduled to take place this weekend, August 24.
The community day will be staged between midday and 4pm at the park off Alton Street in Crewe.
It has been supported by major organisations including Bentley, Cheshire Police, Cheshire East Council, Crewe Town Council and Rapid Relief Team.
Organisers say they hope the festival will create an event that families in Crewe, Nantwich and surrounding areas can enjoy for little or no cost.
It also aims to raise awareness of the plans to restore, re-use and regenerate the old Flag Lane Baths building and the local area.
Entertainment during the day will include pana-football, vintage fire engine, live music, international food stalls and BBQ, and a parkour/free running show.
For more details, visit www.valleyparkfestival.org