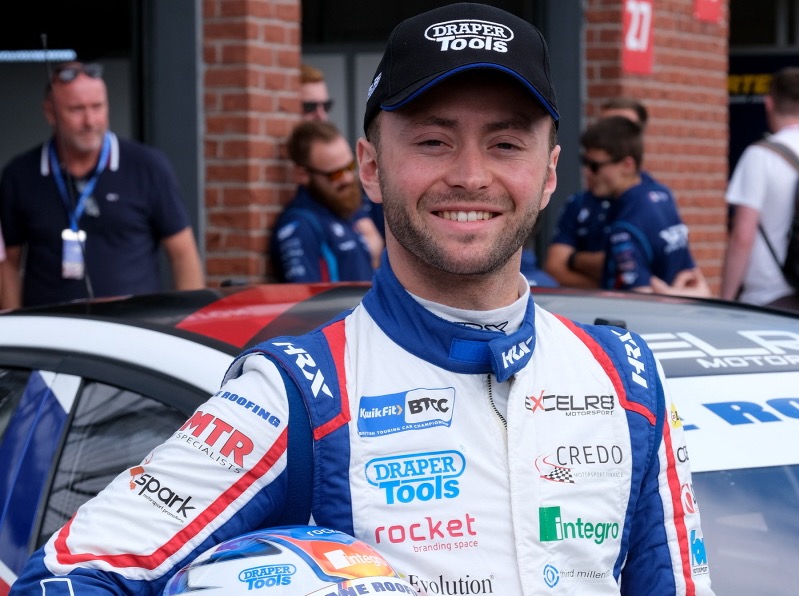 Nantwich racing driver Rob Smith had one of his best outings of his rookie season in the Kwik Fit British Touring Car Championship at ultra-fast Thruxton Circuit.
Results from three fast-paced encounters were not the MG6 racer's most rewarding in Independents Trophy points.
But steps forward in pace and performance across each contest left Smith in very positive mood.
Finishing 25th overall and 16th in class in round 19, Smith was an improved 23rd overall and 14th in the Independents in round 20.
In a rain-affected round 21, he ended the race 14th in class again, 24th in the outright classification.
"To be honest it's actually the best weekend we've had with the continual progress we made across all sessions" said Smith.
"We did well out of the blocks at the start of the season, while everyone was finding their feet, so some of the results then probably flattered where we truly were.
"We've settled in to where we expected to be and this weekend we've done some good work. We tried to be a bit more methodical and we ended up finding a second and a bit across the weekend, which was very positive.
"We've broken away from the six or so cars at the back, so now I'm clinging onto the pack ahead which is where we need to be to make that next step.
"Overall, I'm happy with our weekend, we keep learning and progressing which is what the first season in the BTCC is all about.
"I've got a new challenge next at Knockhill, I've never been there before so we need to be disciplined and make gradual steps.
"The car felt good in the wet this weekend, even on slicks, so if it rains at Knockhill – as it so often does – I wouldn't mind that!"
There is now a four-week break in the BTCC calendar ahead of the championship's annual visit north of the border to Knockhill Circuit in Scotland over the weekend September 14-15.
2019 Kwik Fit BTCC Independents Trophy Standings
16th Rob Smith, 50pts
2019 Jack Sears Trophy Standings
5th Rob Smith, 177pts