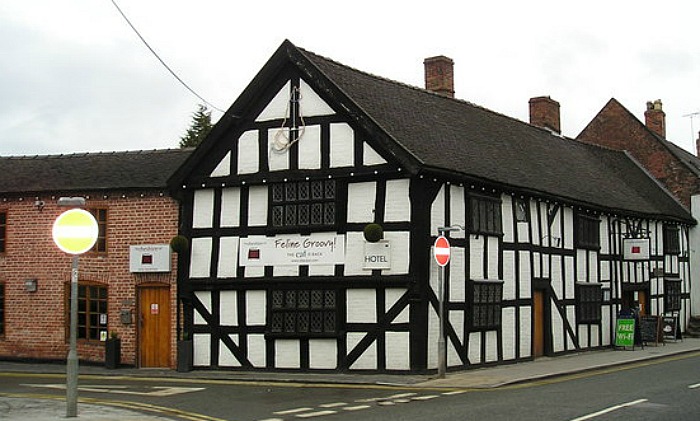 Pub drinkers were evacuated from a popular Nantwich bar after a "false alarm" gas leak on the premises.
Fire crews were called out after the alarms sounded in The Cheshire Cat pub on Welsh Row last night (August 19).
It happened at around 7.30pm and all staff and customers were speedily evacuated before crews arrived.
Three fire engines attended, two from Nantwich and one from Crewe.
"On arrival at the scene crews found that a full evacuation of the premises had already taken place and all staff and members of the public were accounted for," said a Cheshire Fire and Rescue spokesperson.
"Police were called to the scene and a safety cordon was put in place as a precautionary measure.
"Two firefighters, wearing breathing apparatus entered the building and used a gas detector to locate and leaks.
"As they moved around the building they also opened all of the windows and doors to help ventilate the property.
"Following a thorough search of the premises it was determined that it was a false alarm."
(pic by canalandriversidepubs.co.uk)