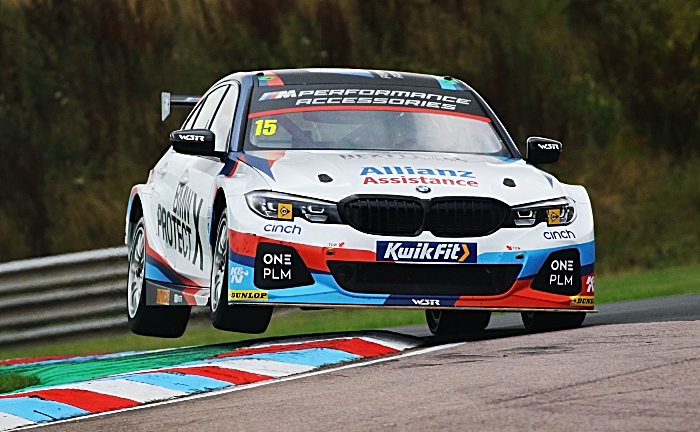 Team BMW's Tom Oliphant scored a trio of top 10 finishes in the Kwik Fit British Touring Car Championship at Thruxton to clinch the Jack Sears Trophy.
Tarporley-born Oliphant bounced back from a frustrating event at Snetterton in style in his BMW 330i M Sport.
The 28-year-old entered qualifying in a confident mood and was the highest-placed BMW in seventh place – setting him up for a strong race day.
Oliphant was soon on the move in race one and leapt into the top five as the 30-car field streamed through the opening sequence of corners.
Holding position for the remainder of the race, Oliphant crossed the line to kick off his race day with a top five result.
Race two saw Oliphant narrowly miss out on recording his third visit to the podium.
He stormed around the outside at the high-speed Noble corner into third and looked on course to stand on the final step of the rostrum.
However, a last-gasp move by the Honda of Matt Neal as they headed into the chicane for the final tour saw the BMW driver miss out by just 0.080 seconds.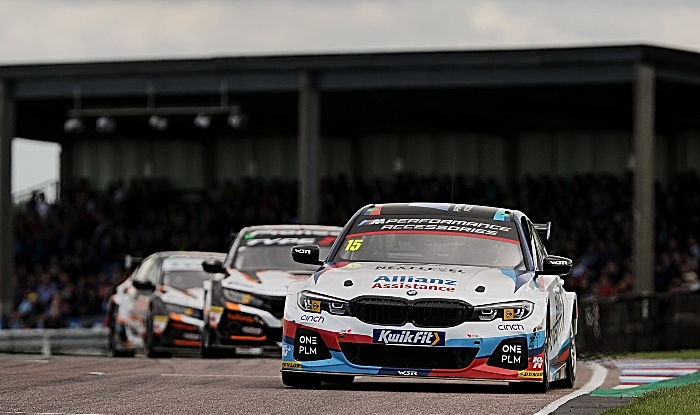 In the final race, Oliphant moved into second in the opening laps but was demoted to third by eventual race-winner Dan Cammish on lap three.
In the worsening wet conditions, Oliphant dropped down the order in the closing stages and ultimately crossed the line in seventh.
Oliphant now sits 12th in the BTCC Drivers' Championship and second in the Jack Sears Trophy standings.
He said: "It has been a really good weekend!
"I'm pleased with how I drove and how we engineered the car – I'd say we did the best job we could have done.
"To come away as the top BMW driver, and rear-wheel-drive for that matter, is really positive and something we can build on.
"We came close to a podium in that second race but I couldn't do anything about the move that Matt (Neal) pulled.
"I'd eaten into my tyres getting past Sam (Tordoff) but I didn't see it coming.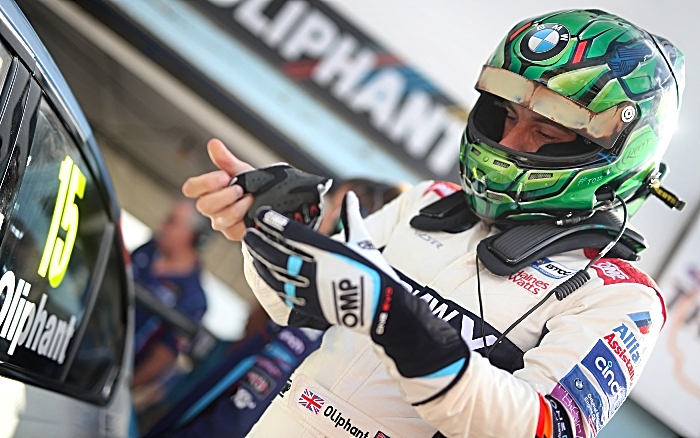 "I'll be the first to hold my hands up when there is a great overtake and that certainly was it.
"I think we could have had another podium in race three but once the rain came we were just a sitting duck. To keep it inside the top ten was an achievement, had it been a few more laps we may have been out of the points.
"We go to Knockhill next and I love it there, so it would be great to carry this momentum up to Scotland and see what we can achieve."
The Kwik Fit British Touring Car Championship continues its 2019 campaign in the picturesque Scottish highlands, with Rounds 22, 23 & 24 taking place at Knockhill on September 14/15.
(pics courtesy of Jakob Ebrey Photography)