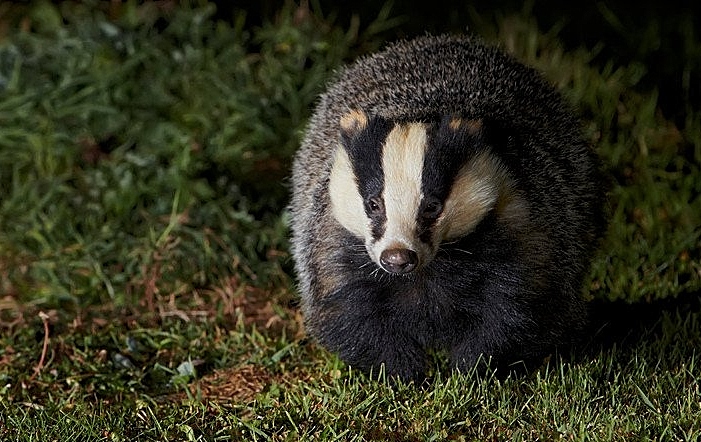 Cheshire Wildlife Trust is to stage a weekend of talks with wildlife consultant, blogger and teacher Kate MacRae.
Featured on the BBC's Springwatch, Autumnwatch and Countryfile, wildlife enthusiast Kate will be heading up to Cheshire.
She will share her expertise and the different ways she captures the secret world of wildlife using trail cameras.
She will also share plenty of footage she has captured, from moments in a tawny owl box to badgers inside a sett she built.
Being the UK Bushnell Ambassador, Kate uses trail cameras extensively in her work and loves sharing her enthusiasm for the kit.
Her years of experience capturing wildlife in own garden makes her the perfect teacher, teaching outdoor learning in a large Nuneaton school.
She's also invited to deliver talks all over the country, speaking at both Countryfile Live and BirdFair this year.
Kate MacRae said: "Trail cameras are a wonderful way to film wildlife remotely and find out what is moving around in your garden at night or for monitoring setts or dens. Highly addictive, you never know what you'll capture!"
Her first evening with Cheshire Wildlife Trust will be a talk on the different ways she films wildlife in her garden.
The second workshop will discuss how to get the best out of your trail camera if you have one.
Both workshops will take place at Bickley Hall Farm on Friday September 13, 7pm-9pm (£10) and Saturday September 14, 10.30am-3pm (£35).
A 10% discount will be applied if you book both events.
For this discount to be applied please do not book online, just call us on 01948 820728.
Profits made from the workshops go directly into funding wildlife conservation in your local area.
For more information visit www.cheshirewildlifetrust.org.uk/events