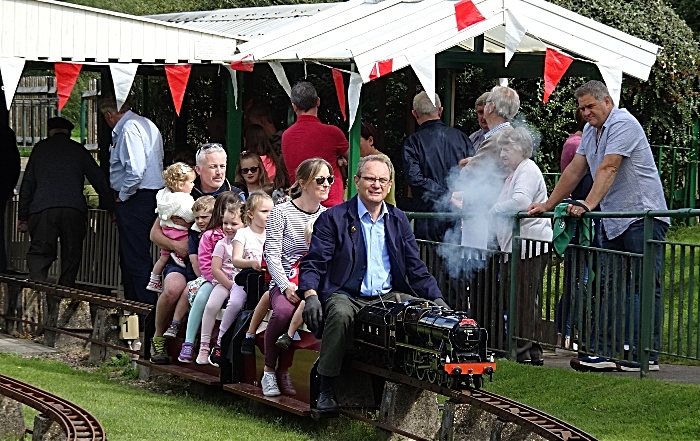 Families enjoyed the South Cheshire Model Engineering Society annual Open Day at the rear of The Peacock Inn in Willaston, writes Jonathan White.
There were miniature-gauge steam, diesel and battery electric train rides on the 5-inch railway track which is almost a quarter of a mile in length.
There were also rides offered on miniature 4-inch scale steam traction engine 'Maud'.
Maud was built and driven by Les Riley who meticulously built the engine over an eleven-year period.
Les is currently working on a 6-inch scale (half full size) 'Burrell 5NHP Road Locomotive', which was also on display.
The clubhouse contained a display of locomotives and engines produced by society members. Refreshments were served by society volunteers in the clubhouse.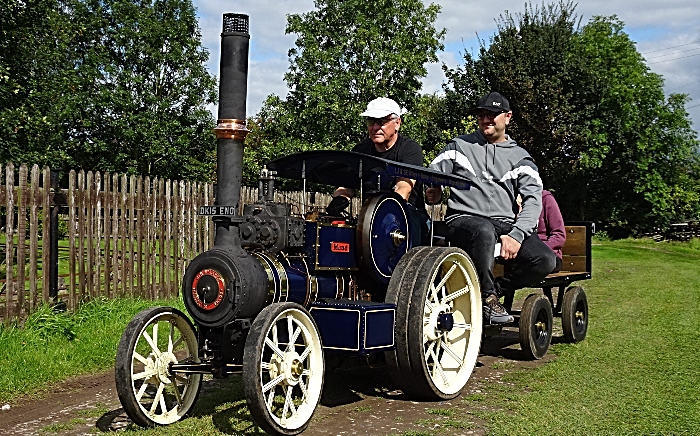 The event took place in sunny and dry weather and was enjoyed by hundreds of visitors.
Paul Vidler, chairman of South Cheshire Model Engineering Society, said: "Thank you to everyone who supported the event today in wonderful sunshine.
"We were also pleased to welcome guests Willaston Parish Council Chairman Councillor Craig Bailey, Willaston Parish Council Councillor Wayne Salisbury, Nantwich Mayor Councillor Arthur Moran and his Consort Councillor Carole Thomas.
"The society has ambitions to increase the length of the track and all the Councillors were supportive of this idea.
"The society has just renewed the lease on the ground for a further 15 years, which includes the adjacent field.
"The society hopes to extend into this area dependent on obtaining planning permission."
The society currently has 75 members and meets on the first Tuesday of every month at 7.45pm in their clubhouse.
The track and clubhouse are available for birthday party hire on a Saturday (12-2pm) from April to mid-October.
Visit their website for costs and further details.
For further information relating to the South Cheshire Model Engineering Society visit http://www.southcheshiremes.com
(pics by Jonathan White)