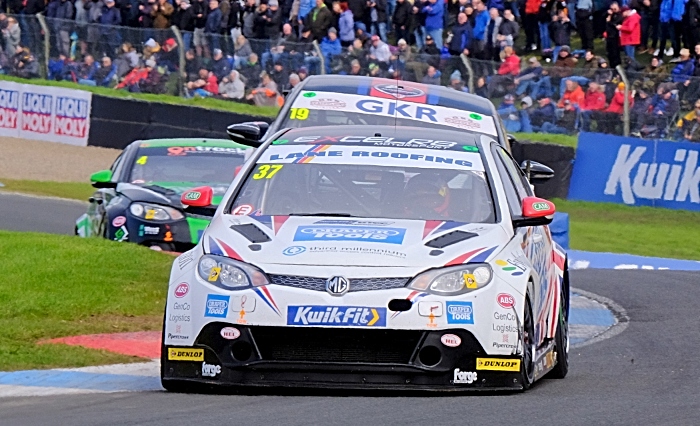 Kwik Fit British Touring Car Championship racer Rob Smith is eyeing success as he prepares for his penultimate race weekend of the campaign.
The Nantwich driver showed at his last outing at Knockhill how competitive his MG6 is after securing Independents Trophy points in all three encounters.
Now he heads to Silverstone this weekend (Sept 28-29) for the penultimate race meeting of his maiden BTCC season.
Smith took his first Independents scoring hat-trick at Knockhill since the Croft event in June.
Ending round 22 just outside the overall top 20, in 14th place in class, the Excelr8 Motorsport racer was 22nd overall in round 23, an improved 12th in the Independents, and then added another top 15 result in class with 23rd overall in the third and final contest.
"Knockhill is a great little track," said Smith.
"There are so many challenges, blind crests, twists and turns – it's a good challenge.
"I think we did a reasonably good job to be honest, the pace wasn't outstanding but with a bit more time and a few tweaks we could've been another step forward.
"It's a very busy lap with such a big grid as well, there's a lot more going on than, for example, Brands Hatch Indy which is the same length.
"You can see how competitive the championship is, so to be as close as we were in terms of pace was encouraging as was beating some very good drivers on merit. Overall, I'm happy with the way the weekend unfolded."
Smith currently sits in 16th place on 59 points in the 2019 Kwik Fit BTCC Independents Trophy Standings, and he is in 5th place with 218 points in the Jack Sears Trophy Standings.
(Images courtesy of DSdigital/Dickon Siddall)