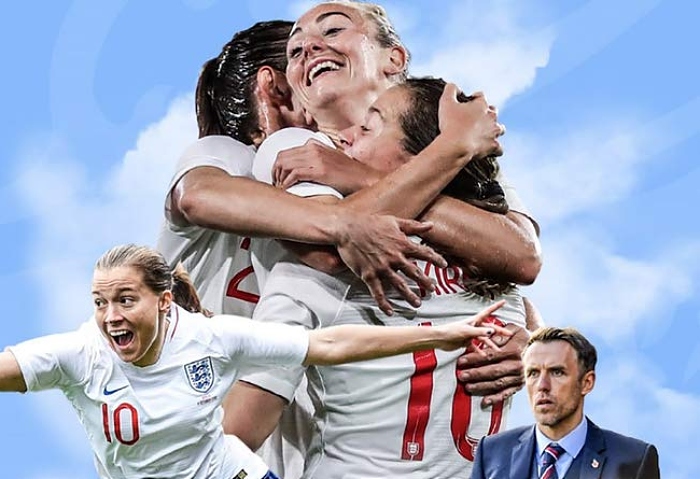 Carrie Dunn will launch her new book 'The Pride of the Lionesses: The Changing Face of Women's Football in England' at the Nantwich Bookshop on October 11.
Carrie is also author of "The Roar of the Lionesses: Women's Football in England" – named one of The Guardian's best sports books of 2016.
Her latest book 'Pride' continues to look at the progress of women's football in England.
Carrie is a freelance journalist, who writes primarily about sport.
She has covered the last two Women's World Cups (football) for The Times, Goal.com, Eurosport.com, and regularly features on BBC radio discussing and commentating on women's football.
She has also covered events from the Olympics to the Ashes.
Tickets are £7.50pp and include our delicious snacks and £2.50 discount upon book purchase on the night.
Denise Lawson, from Nantwich Bookshop & Coffee Lounge, said:" As a mum to cricketing and rugby playing girls we are really excited to meet Carrie.
"Do please get your tickets early to avoid missing out."
Other author events at the High Street store include on Friday October 18 with local author Noel K Hannan.
He is best known as a graphic novelist, who cut his teeth on Night Of the Living Dead, Air Warriors and Weird West.
On Friday November 1, co-authors Eduardo Albert and Paul Gething will be visiting Nantwich to talk about their book 'Warrior'.
It is a book of British History, a landmark of popular archaeology, and a must read for anyone interested in the story of where we have come from.
On Friday November 8, cheesemonger Ned Palmer will be at the Bookshop detailing his book 'A Cheese Monger's History of the British Isles'.
And on Friday November 15, local author Anne Draper will be talking about her book 'Audlem Remembers', an attempt to tell the stories of the 41 men from Audlem who lost their lives in WWI, and the sacrifice they made.
For further information contact Nantwich Bookshop & Coffee Lounge on 01270 611665, email [email protected], or Facebook https://www.facebook.com/NantwichBookshopCoffeeshop/