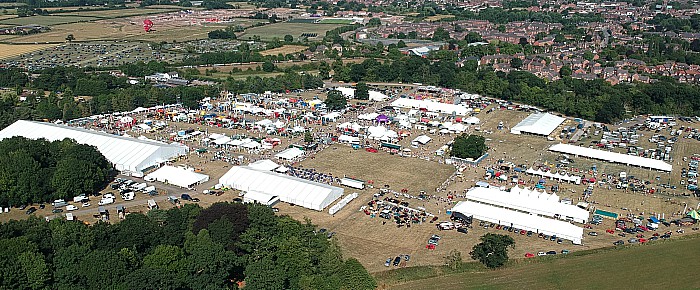 Organisers of Nantwich Show have delayed the launch of their new-look two-day event until 2021.
In March, Nantwich Agricultural Society announced they were to change the show and start running it as a two-day event over weekends in July.
They had hoped to start this from next year, but now say it will not come into force until July 2021.
"Many of our main contractors, who supply our various temporary infrastructures are unable to fulfil our requirements," said NAS chairman Michael-John Parkin.
"The Show in 2020 will now remain as a one-day show, and take place on the last Wednesday in July as usual, the date being Wednesday 29th July with the International Cheese & Dairy Awards Trade Day on Tuesday 28th July.
"So now, after over 70 years of Nantwich Show being held on the last Wednesday in July, this will now change in 2021 to a two-day show, and not 2020 as previously advised."
The Show will take place in 2021 on Friday and Saturday July 23-24, with the Trade Day for the International Cheese and Dairy Awards taking place on Thursday July 22.
The date for 2022 will be Friday and Saturday July 22-23.
The Show is seen as the premier one day Agricultural Show in the country and the largest Cheese Show in the World with more than 5,000 entries.
However, the cost of staging the show is now in excess of £780,000.
Directors believe due to the amount of infrastructure hired, and the size of the show, to make it more accessible for both the public and farming community together, it would be beneficial to move the show date to a two-day event.