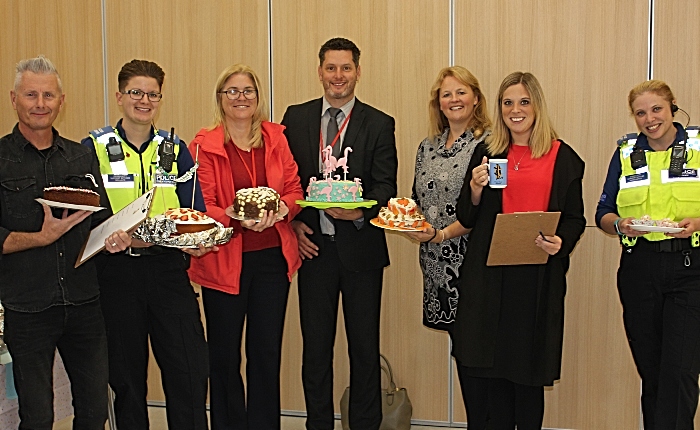 Pear Tree Primary in Stapeley opened its doors to families and friends for the Macmillan World's Biggest Coffee Morning.
The event was organised by deputy Headteacher Ruth Hadfield and has become a regular fixture on the Pear Tree calendar.
"Sadly cancer has touched the lives of many of our families and we all know the tremendous support that Macmillan have given," she said.
"It is really important we encourage our children to understand the importance of charity and how giving back, be that in terms of money, time or material goods can transform lives.
"We really enjoy the event but then who doesn't like cake!"
The school also organised a 'Bake-Off' competition and were joined by Laura Smith MP, Paul Whitehead and Deborah Robson from Brine Leas, Liz Parkin from Redshift Radio, the school PSCOS, Lexie and Vicki and ex teacher Chris Sykes who worked together as the judging panel.
Headteacher Boo Edleston added: "Our families are tremendous in their support of school events and generously donated a huge variety of cakes to support this.
"We had lots of parents join us for a cup of coffee and even though the final total isn't in yet, we know that we have already raised over £400 for this excellent cause."