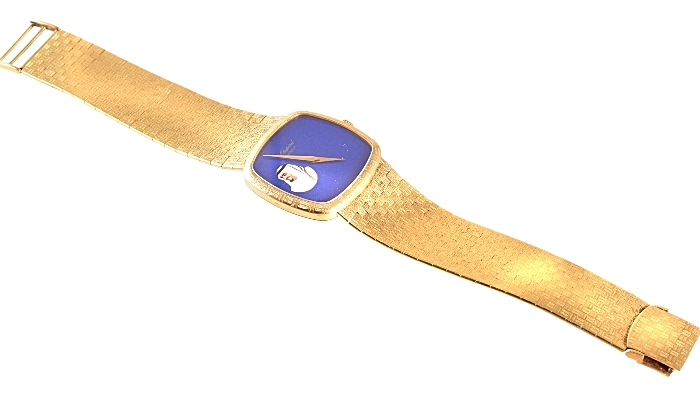 An extraordinary timepiece with a Regal Heritage is to go under the hammer in Nantwich.
This 18ct gold gent's watch with a difference is expected to fetcgh around £15,000 at the November 20 Fine Jewellery and Watches Auction at Peter Wilson Auctioneers.
Set in solid 18ct gold, the watch is personalised with an enamel portrait of King Fahd, Custodian of the Two Holy Mosques.
King Fahd was the King of Saudi Arabia from 1982 until 2005.
With a unique dial and special provenance, the watch was gifted by King Fahd to our vendors father, who was the Captain of the Royal Yacht of Saudi Arabia, Al Riyadh, from 1978 until 1985.
The watch is believed to have been given circa 1985, three years before Fortune Magazine reported King Fahd's wealth to be $18 billion, making him the second richest person in the world at the time of publication.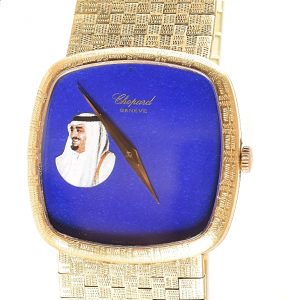 A retirement gift like no other, this timepiece was presented alongside a pair of accompanying 18ct gold and lapis lazuli cufflinks together with a signet ring in a Mouawad presentation case.
Chopard is a world-famous watchmaker, founded in 1860, with previous patrons including Tsar Nicholas II.
Chopard continues to make timepieces and jewellery to this day, all featuring the beautiful craftsmanship and precision that is associated with the house.
For further information on this or to consign a timepiece of your own, contact [email protected] or call us on 01270 623 878.