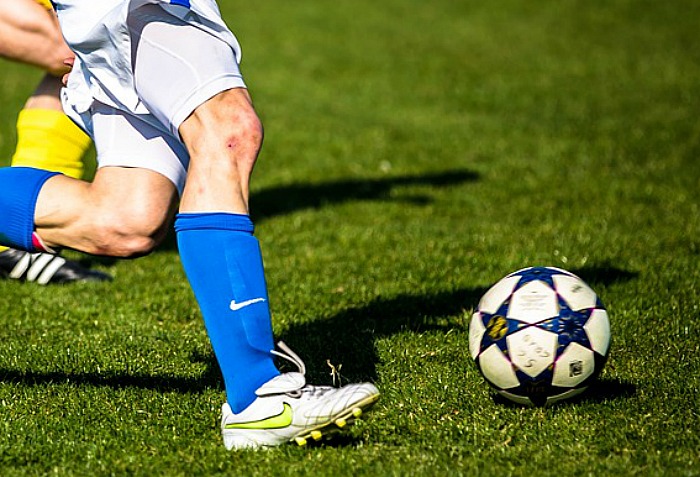 Faddiley move up to third place in Crewe Regional Sunday League Premier Division after edging a close game with Salvador 0-2.
In a well-matched contest, goals from Richard Ford and Chris Stokes gave Faddiley the win.
Elworth Park Rangers are finding life hard at present, and they went down 0-5 to Betley, whose scorers were Jamie Baker (2, 1 pen), Lee Smith, John Shufflebotham and Gareth Ratcliffe.
In Division One, Princes Feathers picked up their first points of the season when they beat White Horse 2-1 thanks to goals from Bobby Brown and Ethan Stockall. Johnny Parkes scored for the visitors.
The Old Star still top the division with a 100% record after beating C & N Utd.1-5.
Mark Green scored for the home team while Terry Cain continued his excellent scoring run for the visitors with another four-goal haul.
Tom Taylor netted the other goal.
Another player to score four goals was the prolific Ben Reddock of Sydney Arms.
They won 3-9 at Sandbach Town, with further goals from Rhys Potter, Lewis Vyse, Joe Benson, Aaron Davies and Rob King.
Alex Davies, Matt Clarke and Tony Fidzewicz scored for the home team.
With Bridge Inn having their game postponed, AFC Talbot took advantage and moved into second place with a 2-1 win over Broadhurst FC.
Club Secretary David Johnson and Declan Scott scored for the home team while Broadhurst FC replied with a Ryan Millington penalty.
Five Regional League clubs were involved in the second round of the Cheshire FA Sunday Cup.
Willaston White Star travelled to the Wirral to play Rock Ferry Social and found themselves playing at the Vauxhall Motors Sports Ground.
They scored an early goal through David Williams before the home team equalised.
Jason McMullan scored before half time and goalkeeper Nathan Stockton saved a second half penalty before Mc Mullan scored again to give the Star an excellent 1-3 win.
George and Dragon hosted FC Tranmere and switched the fixture to the Middlewich Town ground.
They ran out 9-1 winners, with Scott Taylor and Ollie McDonough each scoring three, and Steven Hughes, George Ward and Mark Jones also on target.
Nantwich Pirates entertained Tarvin Rex and made life difficult for themselves when they went 1-4 down during the first half.
A spirited comeback proved to be not quite enough and they ended up losing 3-4.
Garry Gordon, Sam Cadwallader and Brandon Broadhurst scored their goals.
Crewe Athletic found Cale Green of Stockport to be too strong and went down 0-7.
Finally, White Lion were another club who found the opposition to be too good when they lost 0-6 to the exotically named Lancelyn Glenavon, who are actually a Birkenhead based team.