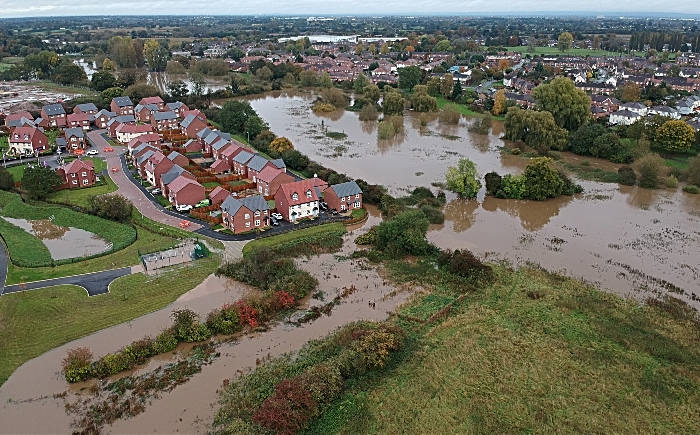 Heavy rain for last 24 hours has caused flooding chaos across South Cheshire with roads, homes and businesses hit.
Fire crews and police have been called out to dozens of incidents caused by flood waters across Nantwich and Crewe.
At around 11am today, two children and a dog were rescued from a property on Shrewbridge Road in Nantwich after the River Weaver burst its banks and flooded a property.
Busy roads including the A51 London Road and the A530 Whitchurch Road in Nantwich were hit by flooding as the River Weaver burst its banks.
Welsh Row in Nantwich has also been closed, with venues like Nakatchas flooded.
The Environment Agency has issued Flood Warnings along various stretches of the River Weaver, including at Lakeside View in Nantwich, Nantwich Riverside, and Shrewbridge Lodge.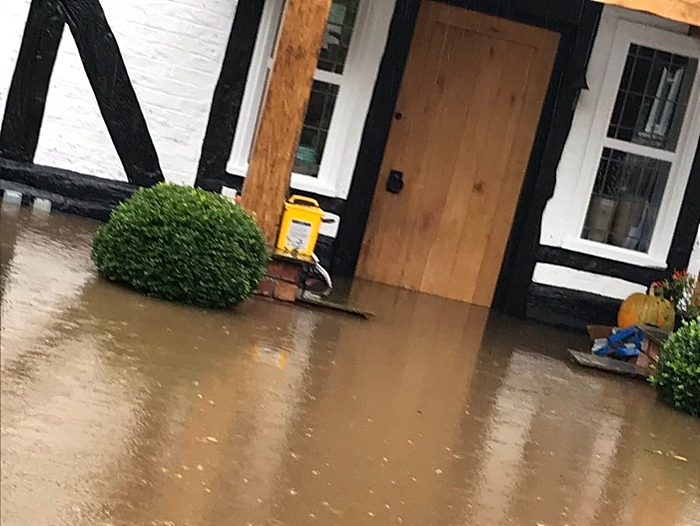 Weaver Navigation at Winsford and the Weaver at Anderton are also under a Flood Warning.
Audlem Fire crews said a number of local roads remain closed due to large quantities of rainfall over the past 24 hours and urged drivers not to drive through flood waters.
Highways closed Coole Lane / Shrewbridge Road / French Lane in Nantwich due to high water levels on both Nantwich Lake and adjacent to River Weaver.
Wrinehill near the junction with Main Road in Wybunbury was flooded and impassible under four feet of water, and vehicles were seen stranded.
Marsh Lane in Nantwich was also hit by flooding with traffic not able to pass.
Fire crews were also called to three properties in Edleston at around 9.40am on Marsh Lane, Edleston.
Fire crews received reports of flooding severely affecting three properties. The water, around 12 inches deep, was pumped out by firefighters.
And in Audlem, fire crews were called to a property in Salford where water was pumped out of a house and in the garden by firefighters who continued to monitor the water levels.
(pics courtesy of Nantwich News readers including Jonathan White, Cheshire fire and rescue)