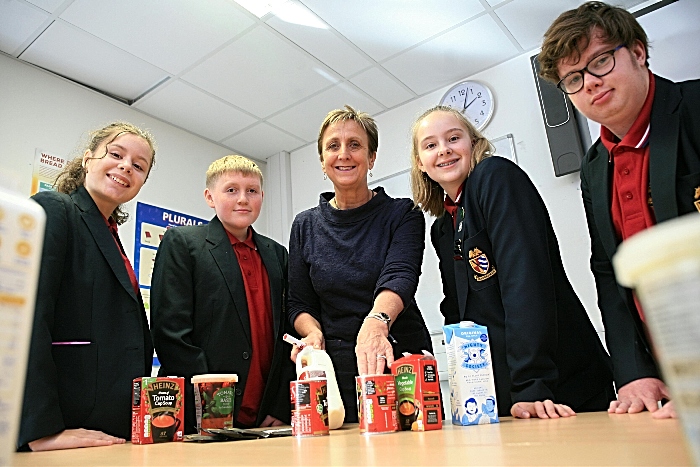 Malbank school pupils put their classroom lessons into context during a programme to celebrate World Food Day at Reaseheath College.
Fifteen Year 9 and Year 10 pupils studying sustainability and environmental issues as part of their GCSE in Food Technology, enjoyed making their own soup in the college's Food Centre.
They also toured its dairy processing halls and other industry standard facilities on its Nantwich campus.
They also took part in discussions and practical activities based on the World Food Day theme.
The sessions, delivered by Reaseheath experts and partners, covered topics such as nutrition, food waste reduction, sustainable packaging, the importance of correct food labelling and how individuals could lessen their own environmental impact – for instance by buying local seasonal products.
Reaseheath commercial development co-ordinator Julie Bent said: "It's essential that young people today appreciate the range and scope of the food and drink industry and how it directly affects the lives of everyone.
"This visit also gave the pupils the chance to see first-hand how the industry operates and to consider whether they might have a future in it themselves."
Malbank Food Technology teacher Sarah Conneely said: "The pupils had already studied many of the topics as part of their GCSE but having hands-on sessions in a professional setting really brought to life what they'd learned.
"I'd like to thank Reaseheath for the time and effort which staff gave to planning our visit and for the kindness and generosity shown to us all.
"The group thoroughly enjoyed their day and they are all very keen to repeat it."
Josh Mitchison, 14, from Crewe, who wants to be a chef and does a lot of home cooking, said: "As well as making our own soup for lunch we've looked at some important topics and learned a lot about the food industry."