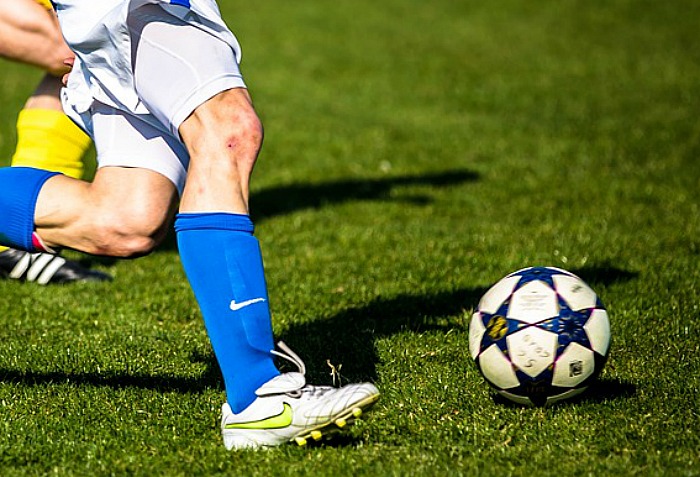 NHB beat Willaston White Star 3-1 in the Crewe Regional Sunday League Premier Division.
Goals from Nick Ball, Dan Ball and Jamie Ball earned NHB the victory.
Jason McMullan netted a consolation goal for The Star.
White Lion Ford Lane move into second place after a 1-5 win at Salvador, but they have played more games than their rivals.
Lewis Clark, Asher Moat, Luke Benchir, Danny Roberts and Danny Lavalette scored for The Lion, with Matty Cope scoring for Salvador.
In Division One, Broadhurst FC won 1-0 at home to Sandbach Town thanks to a Danny Martin goal.
Barony Park, Nantwich, again provided plenty of goals.
Nantwich Pirates were on course with a 4-2 win over Sydney Arms.
Pirates were 4-0 ahead at one stage with goals from Wayne Garnett, Garry Gordon, Brandon Broadhurst and Rory Saunders.
Aaron Davies and Michael Smith pulled two back for Sydney Arms.
White Horse and Audlem started the day with an equal number of points, but White Horse won 6-1 with goals from Jon Parkes (3) Liam Taylor, Dan Jones and Nick Gregory.
Tom Capewell scored for Audlem.
Newcomers C & N Utd continue to find life hard and went down 0-8 to a well organised Talbot team, whose marksmen were Joe Goodier (2), Josh Cooke (2), Brandon Grindley (2), Joel Cotterell and Jordan Cotterell.
The one remaining first round tie in the Crewe FA Sunday Cup went according to the form book.
Premier Division Betley eased to a comfortable 7-1 win over Division One Princes Feathers.
Jamie Baker, Simon Roberts and Gareth Ratcliffe each scored twice, with John Shufflebottom getting one. Dalton Parker scored for the visitors.