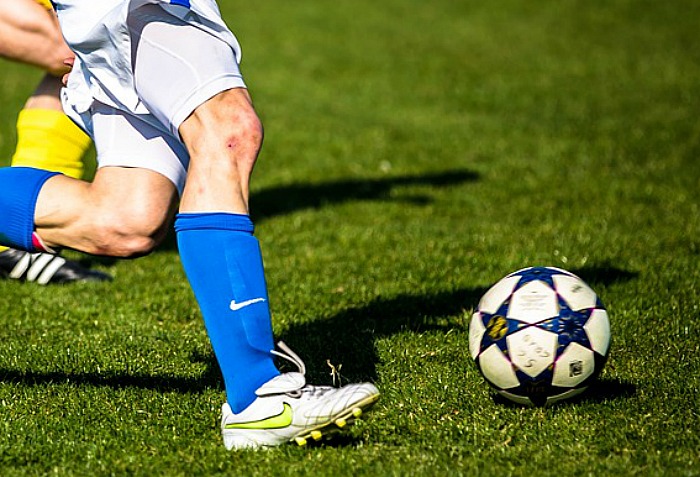 Crewe Athletic lost their 100% record when they went down 3-1 at Betley in the Crewe Regional Sunday League.
They led at half time thanks to a Josh Clarke goal.
But second half goals from Lee Smith, Simon Roberts and John Proudlove sealed the win for the home team.
White Lion Ford Lane move into top spot following their 7-2 win over Faddiley.
Dale Capper opened the scoring and went on to complete his hat-trick.
Ben Durkin, Jay Entwistle, Asher Moat and Danny Roberts all scored once, with Richard Ford and Ash Lawton on target for the visitors.
White Lion got their first points of the season after staging a remarkable second half comeback against Salvador.
The home team led 1-0 at half time thanks to a Josh Jones goal, but White Lion stormed back to win 1-5 thanks to goals from Chris Worstencroft (2), Jack Wood, Ross Chandler and Jason Bennett.
NHB FC won 11-1 at Elworth Park with hat-ricks from Farrington, Ward and Neal with other goals from Rogers and Holland. Duckers scored for Elworth Park.
In Division One, Bridge Inn move into second place after winning 2-3 at White Horse.
Jonny Parkes and Ken Mather netted for the home team, but an Owen Porter brace and a goal from Dan Taylor won it for the visitors.
Audlem and Broadhurst FC drew 1-1, with Lewis Williams scoring for the home team and Danny Griffiths on target for the Northwich outfit.
Nantwich Pirates had a 6-1 win over C & N Utd.
Brandon Broadhurst got three goals, with Jack Cadwallader, Rory Saunders and Chris Lunn all scoring once.
Tom Hayton scored a spectacular late consolation goal for the visitors.
In The Cheshire FA Sunday Cup, Willaston White Star progressed to the Fourth Round with an 8-4 win over FC Bidston.
The Wirral-based visitors took the lead after just three minutes, but the Star hit back and scored five times in the 25 minutes before half time.
Both sides scored three times in the second half, before a late skirmish saw two Bidston and one Willaston player sent off.
Jason McMullan scored four, with Lucas Synowicz scoring three and Pavel Abramowicz also on target.
All Willaston's wins have come against teams from the Wirral.
George & Dragon lost 4-2 to Queens Park.