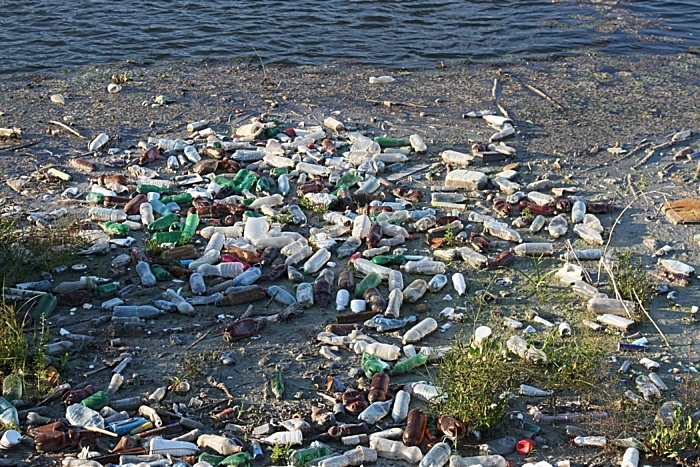 Town councillors in Nantwich have backed a motion to support campaigners in reducing single use plastic.
Plastic Free Nantwich is part of the national movement Plastic Free Communities and was set up by Emilie Janman and Jeremy Herbert earlier this year.
The motion which town councillors passed at a meeting on Thursday, supports the group's five key aims to achieve Plastic Free Status.
These include Business hubs, plastic free allies, plastic free rallies, new steering group and local council resolution.
One of the town councillors will also be a member of the Plastic Free Steering Group.
Council clerk Samantha Roberts said the council can lead by example in reduction of single use plastic by developing a plastic reduction policy.
Cllr Carole Thomas said: "A lot of the debris you see in our streets is plastic cartons, plastic forks and wrappers from takeaways.
"I do think there are things we can try to do. And we can start by supporting the campaign and by asking takeaways to use paper-based products, not plastic."
Cllr David Marren added: "ANSA are responsible for collections and for recycling and encouraging a reduction.
"I've spoken to the CEO and they are more than happy to send ANSA officers along to work with us on how we can reduce the use of plastic."
Plastic Free Nantwich said: "Local councils act as consumers, using single use plastics in canteens, meetings and during daily business.
"They are influencers, having direct access to the running of local schools, businesses and community organisations.
"They work as a political body, showing unity on an action can install confidence and determination to succeed."