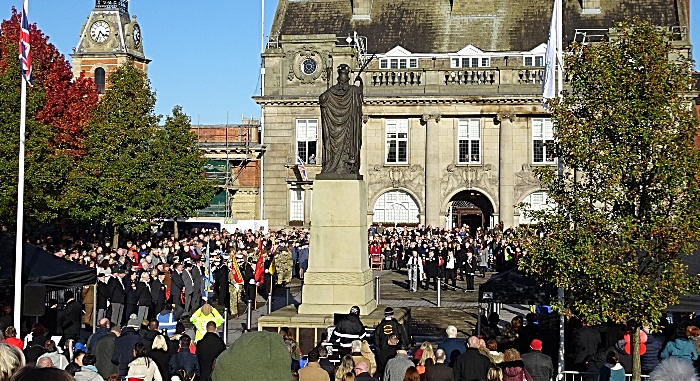 Thousands of people gathered at services across South Cheshire on Remembrance Sunday to pay their respects to those who gave their lives and fought in wars.
Nantwich and Crewe held large parades and services, while smaller services were held at villages across the area.
In Nantwich, a parade led from Civic Hall to the town square including cubs, scouts and beavers with local emergency service workers and town councillors.
Wreaths were laid, and a two-minute silence respectfully held at the war memorial and Mark Hart led a service.
In Crewe, there was a parade through the town to Memorial Square led by Crewe Brass with Cheshire Drums & Bugles, followed by dozens of local cadets from the RAF, Army, Police, Fire and Sea Cadets plus local Scout groups, the Red Cross and a contingent from The Royal British Legion.
The Parade Marshall was Frank Evanson, and the service was led by the Reverend Ken Sambrook, with a Bible reading from Councillor Benn Minshall, Mayor of Crewe.
There was the sounding of the Last Post, a two minute silence, and hymns.
During the ceremony civic dignitaries, ex-servicemen and women, members of local armed forces regular and reserve units as well as local organisations, groups and schools placed wreaths at Crewe War Memorial.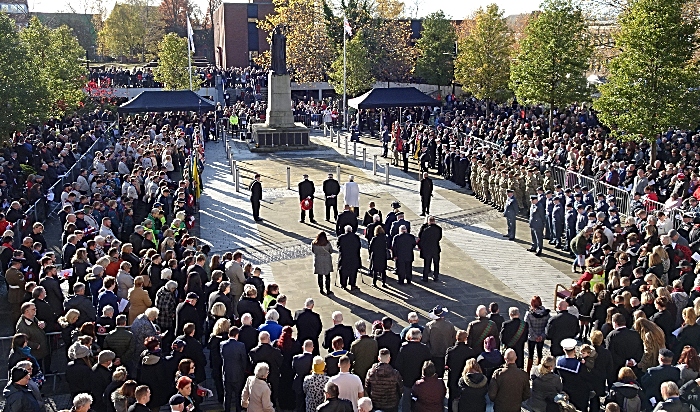 The Wistaston Memorial Hall and Community Centre on Church Lane in Wistaston was filled to capacity for the Service of Remembrance.
Wistaston Memorial Hall was built 70years ago this year in memory of the men from Wistaston who lost their lives in the Second World War.
A Remembrance service was held at Bickerton Church – with cubs from 35th South West Cheshire (Wistaston) Scout Group in Crewe joining cubs from the 1st Sandstone Scout Group for the Remembrance service at Holy Trinity Church, Bickerton.
Many other villages held similar services.
This year marks 100 years since the first two-minute silence was observed to mark Armistice Day on 11 November 1919.
(Images and words contributed by Jonathan White and Lynne Lomax)