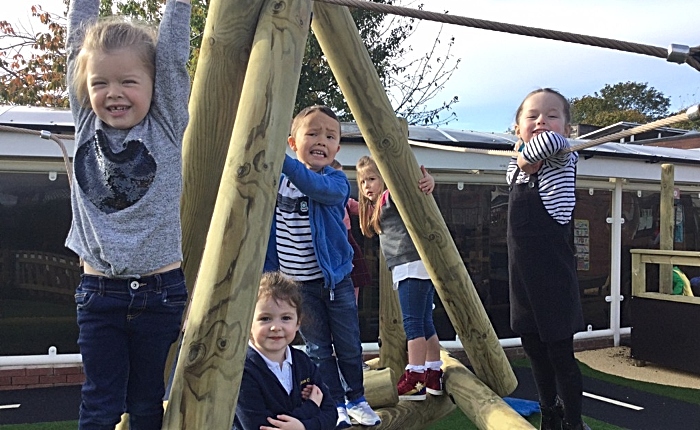 Delighted youngsters at Wistaston Church Lane Academy have been enjoying the school's new Early Years Reception outdoor learning area.
The new outdoor area now has a climbing frame, a race track for scooters and bikes, a mud kitchen, a sand box and a special outdoor classroom.
It also has an improved surface to make it more child friendly and accessible.
In addition, a new stage for performing music and dances and a water play wall have been added.
It has been designed to enhance and build on the outdoor experiences previously offered and adds to the learning experiences of each child.
Principal James Bancroft said: "We have been desperate to improve the area for a few years now.
"Finally, the governors were able to find the funds to support the renovation."
Early Years Lead Sara White added: "We can't wait to see how the children will learn and develop using their new outdoor area.
"We hope tht it will support them achieve the early learning goals across all areas of the early years curriculum."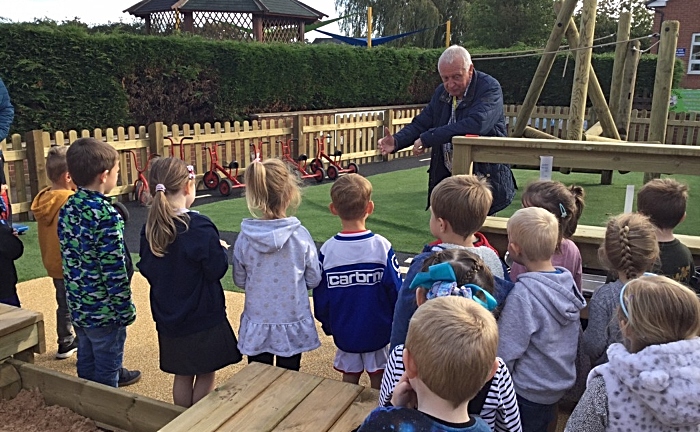 Early Years Governor and former head teacher Mike Finnigan opened the area for the children, who instantly fell in love with their new outdoor area.
Parents who may be interested in applying for places for Reception 2020 can contact the school to arrange a visit by phoning 01270 663619.