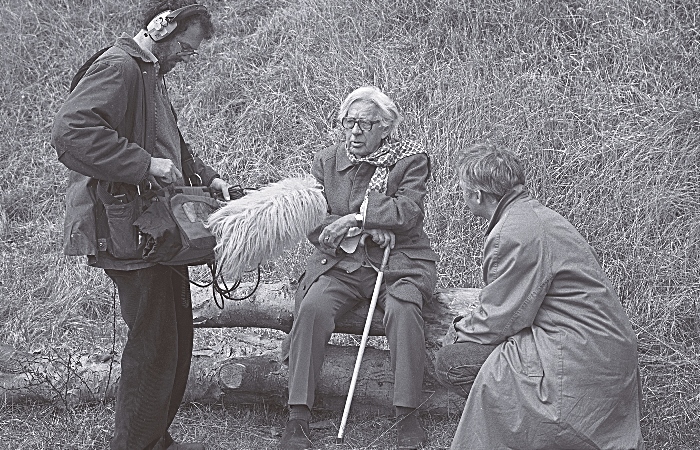 Local TV director David Parker is giving an illustrated talk entitled 'Laurie Lee – The Lost Recordings' at the Nantwich Bookshop & Coffee Lounge.
The talk will take place on Thursday November 21 and will include reflections on love, landscape, writing, poetry, childhood, music and more from the voice of Laurie Lee – one of the great English writers of the last century.
In 1994, the year of his 80th birthday, Laurie Lee shared his memories of an 'eventful' early life in a series of interviews with the film maker David Parker.
It was quite a coup, as Laurie did not 'do' television.
In the recordings he talked about his life in the Slad Valley, and the influence of landscapes and memories of his childhood on his subsequent writing.
David, who grew up in Crewe, will introduce recordings and using extracts from them reveal what they tell us about one of England's finest chroniclers of our times.
'Laurie Lee – The Lost Recordings' is out now on DVD and audio CD. 'Laurie Lee – Down in the Valley – A Writer's Landscape' edited by David Parker is published by Penguin.
David is an award-winning television programme maker whose credits include, 'Mud, Sweat and Tractors', 'Shooting the War', 'The Golden Age of Steam' and 'The Golden Age of Canals' for the BBC and 'Flying Scotsman with Robson Green' for ITV.
He was the producer of Johnny Kingdom's programmes about Exmoor for the BBC and is author of 'Johnny Kingdom's Wild Exmoor' (Halsgrove 2016).
Tickets are £7.50 per person and include snacks and a £2.50 discount against purchase of David's book on the night.
There will also be a cash bar. Doors open at 6.30pm for a 7pm start.
For further information contact Nantwich Bookshop & Coffee Lounge on 01270 611665, email [email protected] or Facebook https://www.facebook.com/NantwichBookshopCoffeeshop/