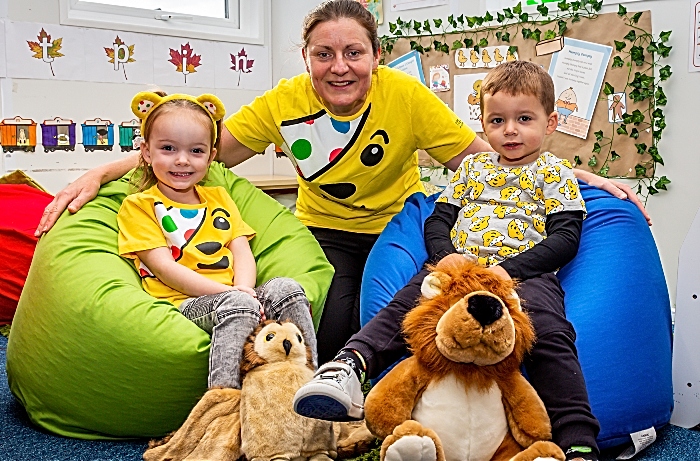 Funds are being totted up after a first class effort for Children in Need at Little Crickets pre-school in Nantwich.
For a donation, play pals wore spotty clothes and brought their teddies.
They had a busy morning colouring in Pudsey pictures before wrapping up warm for a walk through town to spend time at Nantwich Library.
Over at Highfields Academy, kitchen staff did brisk business selling Pudsey biscuits. Together they hope to have raised around £200.
Helen Dobbie said: "For children in pre-school it is their first pre-school experience of the Children in Need appeal and offers an important opportunity to learn about giving."
Little Crickets, based in the grounds of Highfield Academy in Cumberland Avenue, opened its doors back in 1966 when it was known as Nantwich Pre-School Playgroup.
It has supported the appeal for decades.
The facility offers funded places for two to four year-olds and 15 or 30 hours of provision to eligible families as well as privately-funded sessions.
Children work to the Early Years Foundation Stage curriculum to learn about the world around them and develop their literacy, numeracy, speech and language skills ahead of primary school.