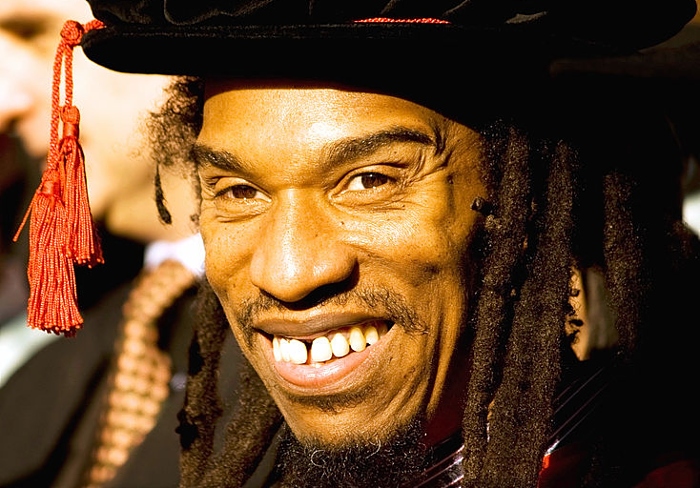 Crewe Lyceum was full of words and rhyme on Thursday night thanks to poet and lyricist, Benjamin Zephaniah, writes Claire Faulkner.
During the show, Benjamin performed some of his poems and talked openly about his life and told stories from his new biography The Life and Rhymes of Benjamin Zephaniah.
I love to see performance poetry on stage, and there is no doubt that Benjamin Zephaniah is one of the best performers we have in this country.
His love for verse and rhyme is infectious.
His story is both fascinating and shocking, and the audience at The Lyceum were completely captivated and inspired by him.
Poetry can influence people in different ways. It can be fun, and during the evening the audience were treated to performances of Dis Poetry and Talking Turkeys.
Poetry can also be powerful and say things in a way no other art form can. The recital of The Death of Joy Gardner was one of the most emotional pieces I've ever seen.
During the evening Benjamin took questions from the audience and spoke about a range of topics including; racism, the power of poetry and creativity.
It was a wonderful evening at The Lyceum, and I enjoyed it very much.
Judging by the queue of people waiting to meet Benjamin after the show, I can only assume that the rest of the audience enjoyed it as much as me.
(pic by David Morris under creative commons licence)