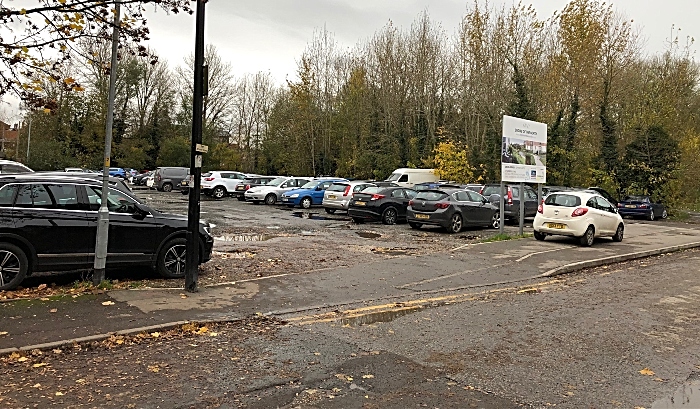 A long-awaited development that will transform the former gasworks site in Nantwich has been given the green light from councillors – despite some concerns over flood risk, writes Stephen Topping.
At Wednesday's meeting, Cheshire East Council's southern planning committee voted to approve plans for 31 apartments plus a hotel, restaurants and shops at the former gasworks off Welsh Row.
The scheme will be delivered by Vison for Nantwich Limited – run by brothers Mark, John and Paul Schofield – who first revealed plans for the site in November 2015 and bought the land off CEC in February 2017.
Cllr Penny Butterill, independent CEC member for Nantwich North and West, urged the committee to approve the development after it had 'dragged on for such a long time'.
"I have to say I am pleased to see this application on the agenda at long last," she said.
"[The Schofield brothers] have done a brilliant job with the plans they have put forward, they include everything that would benefit Nantwich – including a hotel and restaurant.
"The town council has no objections to the application and Nantwich Civic Society, of which I am a member, also supports it.
"I have no doubts whatsoever for the Schofield brothers to develop this site as I know they really do have Nantwich at heart."
The committee was also asked to approve the plans by Cllr Arthur Moran, Cllr Butterrill's fellow independent ward councillor, who described it as a 'truly brownfield site' for redevelopment.
He also took the opportunity to urge CEC to consider increasing parking spaces in Nantwich, with the land currently used as an informal free car park for up to 110 cars.
Cllr Moran said: "Crewe and Nantwich Borough Council did propose the site for a pay and display back in 2006.
"I actually campaigned against that because I felt the site was too important to let go for a pay and display car park.
"There has been some concern about the lack of spaces in Nantwich as a whole, not just on this site.
"In the CEC local transport plan there is going to be a town-by-town parking strategy and I would urge my colleagues to see Nantwich as a priority for that."
A car park of 100 spaces will be included in the development, with 80 spaces expected for the hotel and apartments, and 20 spaces set for the restaurants and shops.
Members of the committee welcomed the scheme, but some raised concerns about flood risk on the site following last month's flooding in Nantwich.
Cllr Joy Bratherton, Labour, said: "Having dealt with flooding recently in the more green areas of Crewe I am completely cynical of any flood risk assessment that concludes this is a one in 100 year or one in 1,000 year situation.
"I have had residents in my ward trapped in their house for four weekends in a row for what the flood risk assessment had said would be one in 100 years."
But officers told the committee that the plans had been considered by the Environment Agency, United Utilities and CEC's own flooding team – and no objections were raised by the trio.
Conservative Cllr John Wray, chairman of CEC's southern planning committee, added: "We will have to rely on the experts that were referred to in the report – if you need an opinion on a certain thing you go to the expert on that thing."
No one representing the developer spoke at the meeting.
Members approved the scheme with six votes for and three abstentions.
Cllr Butterill, who normally sits on the southern planning committee, did not vote on the item.