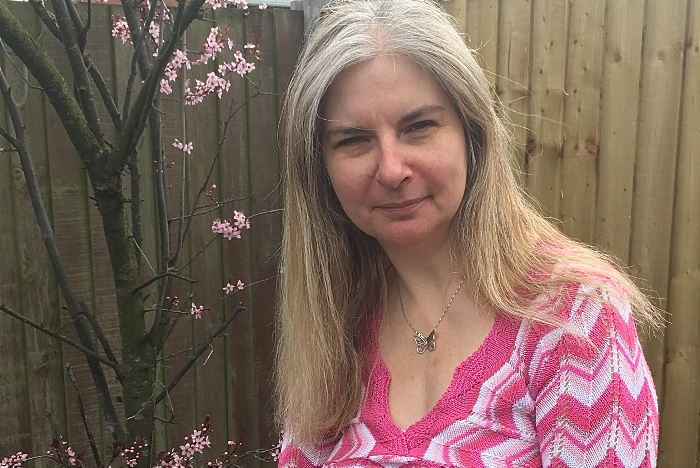 As the country prepares to head to the polls on December 12, the Local Democracy Reporting Service has been interviewing all candidates in Eddisbury.
Louise Jewkes explains why she is running for the Green Party.
Who are you?
I am a mother of four children who works as a trauma informed counsellor. I am married to a local artist David Jewkes. I am currently training to be an art therapist at the University of Chester.
I am standing for the Green Party at the general election because I would like to make a difference and help heal the divisions in society.
I am standing for the Green Party because I am terrified by the damage we are doing to the environment. We have one planet and one chance to take action. This week's figures showing a rise in greenhouse gases really alarmed me.
Brexit has proved divisive in this constituency. The Green Party wants a second referendum – is that the best way to bring our communities back together?
We have spent three years tying ourselves in knots over Brexit. I think a second referendum is necessary because we need to know what the current consensus is.
Do people still want to vote Leave now that they know that there won't be £350 m per week for the NHS? We now can see what Brexit looks like a choice between a worse deal than the current one or a disastrous no-deal. Did people vote to pay £39 billion for a worse deal?
The poor in Winsford would be the worst hit. Did they feel Brexit was an end to austerity? Did they realise that they might be voting to lose jobs and be worse off financially?
Could anything make us more divided? A second referendum could actually start the healing process as we would have a current and definitive snapshot of what the public want now.
My 20-year-old daughter has to deal with the effects of Brexit but was too young to vote in the 2016 referendum.
What is the biggest issue that voters have been discussing with you in the campaign so far?
There are so many issues the people of Eddisbury have such as social care, NHS, education. A lot of voters are also worried about the climate emergency.
What is your stance on HS2?
I am against HS2 because it will not help tackle climate change. It is also causing people a lot of misery on a personal level. All because we want to travel to London quicker.
Cheshire has seen many new homes built with more on the way – how should we tackle increased traffic congestion and air pollution?
I feel that Cheshire cannot afford anymore new houses. Our infrastructures cannot cope. We have too many cars on country roads.
This is why I am so passionate about affordable and reliable public transport. We need to give people an incentive to leave their cars at home.
A&E waiting times have soared to their worst recorded levels – how would the Green Party help to support the NHS in Cheshire?
Our A&E department is heaving because of a lack of funding.
People who cannot see a GP are feeling they have no choice but to turn up at A&E. People are also having to use A&E because they cannot see a dentist.
Also, people who cannot get mental health treatment are told if they feel suicidal then they should go to A&E.
We need to ensure that people have access to GPs or mental health care. Then A&E can be used for its primary purpose which is major incidents.
Winsford has some of the most deprived parts of the county, food bank use has risen, child poverty is rife – how can this situation be improved?
No child should go hungry in Britain in 2019. This is a result of nine years of austerity targeted at the poor.
The Green Party are committed to ending austerity and introducing Universal Basic Income. Due to low pay and irregular working hours the way out of poverty is no longer through work – especially when in-work benefits are being cut.
Eddisbury has a large rural community – how would the Green Party support that community?
I would like to help the rural outlying communities in Eddisbury by improving public transport and ensuring local shops remain open.
I am keen to encourage individual villages to keep their identities through community events such as village fairs.
Winsford residents are crying out for their town centre to be regenerated – what would the Green Party prioritise in a town for the future?
I would like to see Winsford shopping centre regenerated with independent shops with affordable rents. There are a lot of talented people in Winsford who just need a chance to showcase that.
It would also help people to start their own business and would make Winsford an interesting town to visit.
I would like to encourage more community events. Crewe has TrAction and Lumen, Northwich has art trails, why not do similar events in Winsford?
Also affordable public transport would help to encourage people to visit Winsford.
Fox hunting hit the headlines in our area last winter, and our police and crime commissioner has called for the Hunting Act to be tightened – what should be done?
I am against Fox Hunting and would like to see the law against hunting enforced.
Finally, you have a day off – no work or campaigning to do. How would you spend your ideal day in Cheshire?
There are so many wonderful places to visit in Cheshire but you cannot beat a family walk in Delamere Forest.