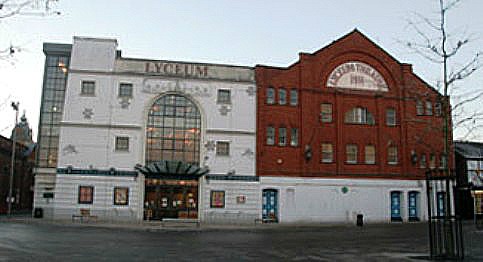 Based on the book by Nigel Slater and written by Henry Filloux-Bennett, Toast is running at The Crewe Lyceum this week, writes Claire Faulkner.
Directed and choreographed by Jonnie Riordan, the production portrays the childhood story of Nigel Slater through a wonderful mix of memories, smells (Nigel kept a list) and finding the joy of cooking.
It's a beautiful play, funny and poignant in places which deals with themes of grief, sexuality and the complex relationship British society has with food.
The audience loved the nostalgia and mentions of walnut whips, parma violets and Angel Delight.
Giles Cooper was fantastic as Nigel, the relationship with his Mum, played by Katy Federman was portrayed beautifully on stage.
Blair Plant played Dad, and Samantha Hopkins was wonderful as Joan.
I loved the design of this production. From the very beginning, this show steals your senses.
As you walk in to take your seat, you're enveloped by the smell of warm cooked toast.
The set is covered in 1950s yellows and blues which reminded me of my Nan's kitchen.
The use of music and choreography also helped to place the story and added an extra dimension to the show.
Toast is running at The Lyceum until Saturday December 7.