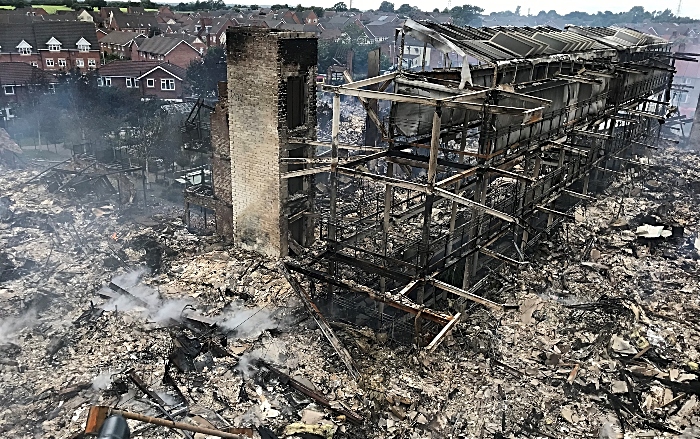 Victims of the Beechmere care home blaze in Crewe are to benefit from funds raised by the public after a legal agreement was reached.
Crewe Town Council and Your Housing Group have reached an agreement that will enable them to distribute the funds to all Beechmere residents who lost their homes and belongings in the fire in August 2019.
The Beechmere Appeal Fund stands at £60,768 and the agreement ensures money will be shared equally to each resident at Beechmere at the date and time of the fire.
Crewe Town Council transferred this amount to Your Housing Group on December 12 which was received the same day.
Now the organisation will oversee the distribution of this money to residents before Christmas.
If any beneficiary is deceased, the money will be transferred to their estate.
Crewe Town Council will continue to collect any further monies donated until January 31 2020 and that money will be passed to Your Housing for distribution in the same way.