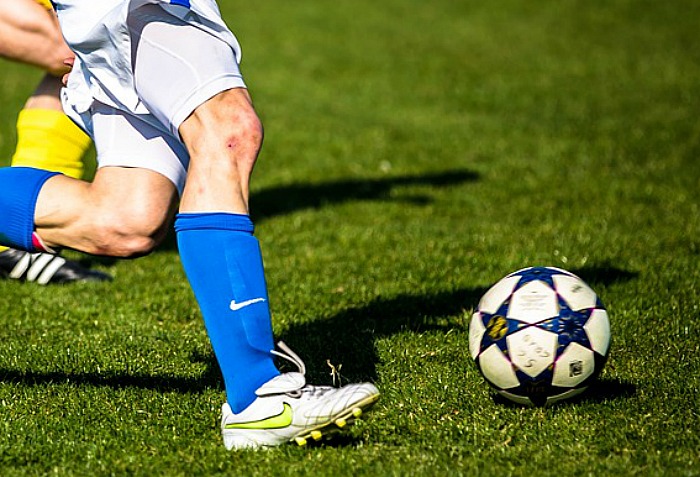 Crewe Athletic shaded the top-of-the-table clash in the Crewe Regional Sunday Premier Division against George and Dragon.
Their 3-2 keeps Crewe Ath in top spot, thanks to two goals from Josh Clarke and one from Josh Dunne.
White Lion Ford Lane move back into second place after their 1-2 win at Betley.
Russell Schofield scored both goals for the visitors, with Jamie Baker netting a late goal for Betley.
In Division One, league leaders The Old Star suffered just their second defeat of the season when they went down 4-3 to Talbot, who have been in good form recently.
Joe Goodier scored twice for Talbot, with further goals from Brandon Grindley and Jordan Bennion.
Terry Cain of The Old Star is the leading goalscorer in the division by a distance, and he added another two to his tally, with Matty Davies netting the other goal.
AFC Talbot move back into second spot after a convincing 1-8 win at Broadhurst FC.
Sean Bradley netted for the home side, with Mike Blundell and Tom Butler both scoring hat tricks for the visitors, whose other goals came from Matt Wilkinson and the ever-reliable Paul Bowker.
In the other game in Division One, White Horse went down 1-2 to Sydney Arms.
Goals from Daniel Vickers and Ben Reddock put the visitors ahead, with Johnny Parkes pulling one back for the home team.
The one game in the Crewe FA Sunday Cup saw the fixture being switched from Faddiley to Willaston White Star, as the Faddiley pitch was again waterlogged.
Faddiley had a fairly comfortable 5-1 win with goals from Richard Ford (2), Rich Ryan, Adam Newton and Ash Lawton. Pawel Abramowicz scored for White Star.