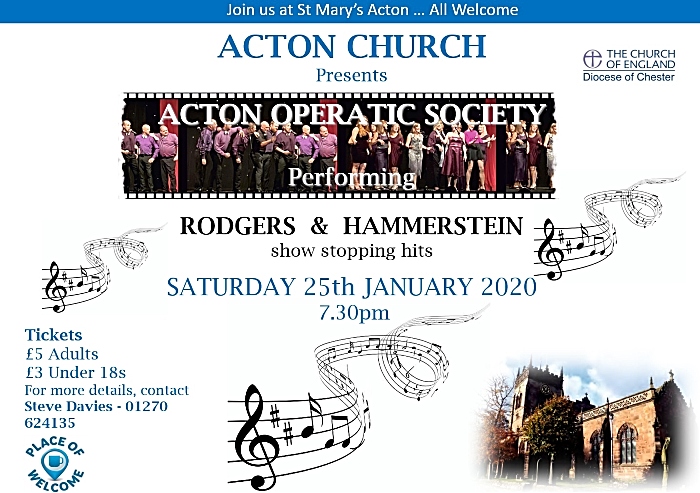 Acton Operatic Society will perform the show-stopping hits of Rodgers & Hammerstein in a fund-raising concert on January 25.
The concert will be held at St Mary's Church on Monks Lane in Acton, 7.30pm start.
Tickets can be purchased from Steve Davies (Churchwarden) on 01270 624135 and at the weekly 'Tea at The Tower' community café which is open Sundays 2.30-4.30pm throughout the year at St Mary's.
Tickets will also be sold on the door on the night if seats are still available.
Funds will be shared between Acton Operatic Society and St Mary's Church, Acton.
A representative from St Mary's Church, Acton said: "We are thrilled to host this concert – it will blow those January blues away!"
Tickets = £5 adults and £3 under 18s.