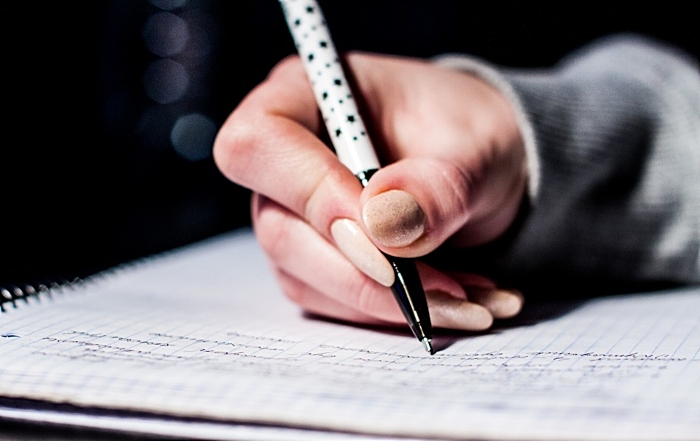 Crewe and Nantwich MP Kieran Mullan says £66.4 million Government investment in local schools should be welcomed.
He says it is the largest funding boost in a decade, but comes amid growing anger from "Fairer Funding for Schools" campaigners who say Cheshire East is being short-changed.
The funding means each secondary school in the region will receive a minimum of £5,000 per pupil and every local primary school will receive at least £3,750 per pupil next year.
The primary figure will rise to £4,000 per pupil the following year.
Some primary schools could see a rise of around 11% in their annual funding, while others will only receive a meagre 1.8% increase.
Education ministers are due to set regulations later this month to ensure local authorities like Cheshire East Council pass on the minimum per pupil funding levels to schools.
The announcement marks another step towards a new "national funding formula" for schools, which has caused controversy for a number of years.
Mr Mullan, who won back Crewe & Nantwich from Labour in December, said: "The commitment that every secondary school pupil will receive a minimum of £5,000 next year and every primary school pupil will receive a minimum of £4,000 by 2021-22 would reassure parents of the Government's promise to deliver the best for their children.
"Every child deserves to receive a superb education – regardless of which school they attend, or where they grew up.
"I am delighted schools right across Crewe and Nantwich will be seeing a total budget of £66,371,849, giving teachers, parents and pupils the certainty to plan, and supercharging standards in our schools.
"We should not accept the idea there can be "winners or losers" when it comes to our children's futures.
"That's why we are providing additional funding now and for the future for every school, with those historically underfunded receiving the greatest increase.
"This funding will make sure that every parent here can be sure their children are getting a world class education that is right for them, and none are held back from reaching their potential."
According to Government figures, primary schools in Crewe and Nantwich will receive an average of £4,158 per pupil in 2020-21, and secondary schools will receive an average of £5,543 per pupil.
Below is a table showing what Nantwich and nearby schools in the Crewe & Nantwich constituency may receive in 2020-21.
Cheshire East will be responsible for determining schools' final allocations through a local formula, using the total funding they receive through the NFF for schools in their area.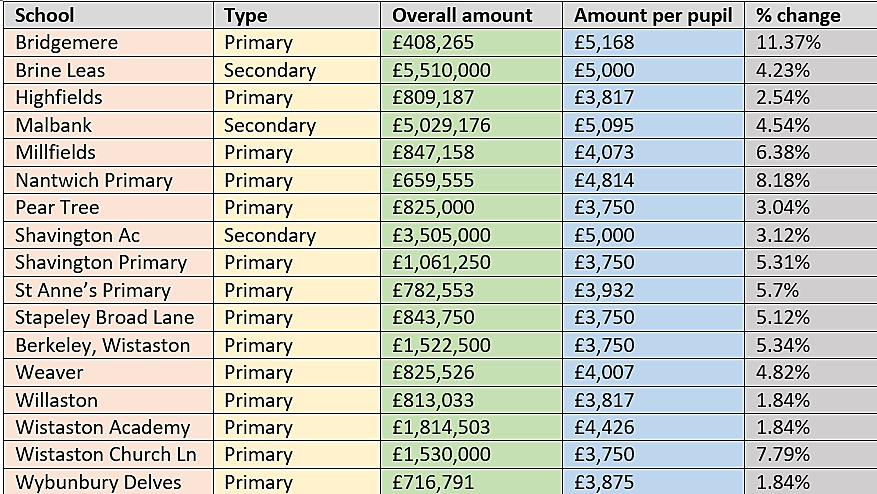 *Table includes Nantwich and surrounding village schools such as Shavington, but not Crewe schools