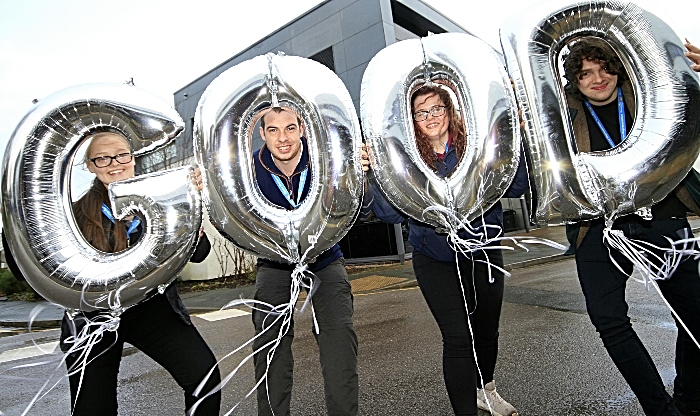 Reaseheath College in Nantwich has been praised by Ofsted inspectors for the way it prepares students and apprentices for the world of work.
The latest Ofsted report, which rated the college "Good" overall, highlights its practical facilities and "ambitious and enthusiastic lecturers and instructors".
Inspectors said they were impressed how curriculum leaders and managers continued to develop links with regional, national and international businesses.
In addition, teaching staff expected high standards of work which were consistently achieved by students and showed excellent behaviours and attitudes to learning.
Inspectors also noted teaching staff frequently helped students and apprentices to develop more complex skills and knowledge than their qualification required.
A very high proportion of students move into employment or higher levels of training or learning and that they receive very high-quality, impartial advice from specialist careers guidance staff, says the report.
The report concluded that students' achievements and the quality of education and training provided by Reaseheath remains at Grade 2 (Good), the same level as at its last inspection in 2010.
Principal Marcus Clinton said: "I am delighted that Ofsted inspectors were so positive about the tremendous work going on across all areas of the college.
"Thanks to the hard work and passion of our staff, students and governors we have received fantastic feedback and an exceptional list of key strengths which far outweigh a very small number of areas to improve on.
"Reaseheath is committed to preparing students for the world of work and ensuring they have the technical and life skills to succeed, so it was pleasing that the Ofsted inspection strongly endorsed this.
"The inspectors spent two days on campus and were particularly impressed with our industry standard facilities and our close links with employers.
"In addition, our students told them that they enjoyed their time at college and felt well prepared to enter their chosen industry."
The college has around 2,000 students aged 16 to 18, with several hundred living on-site in halls of residence.
It also offers specialist training to 550 apprentices who work for local and regional businesses.
Read the full Ofsted report at http://reports.ofsted.gov.uk
(Pic: Students Alex Lysaght, Matthew Hadingham, Shannon Ward and Joe Gough celebrate Reaseheath's latest Ofsted report outside the Food Centre)