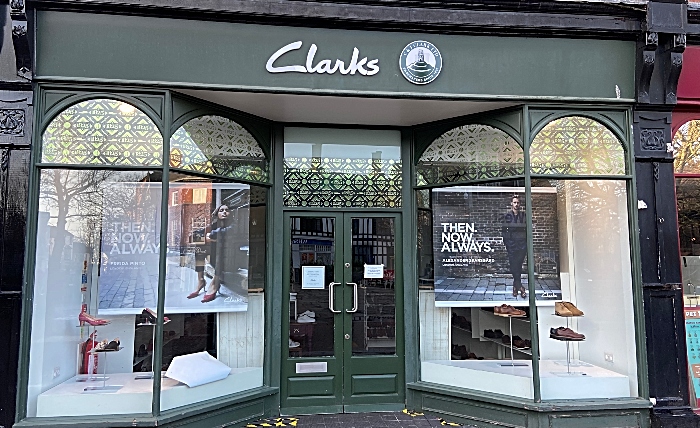 Clarks in Nantwich says the store is currently closed while a staff member is undergoing tests for suspected Coronavirus, according to reports.
The store on High Street was closed on Friday and yesterday, with a notice on the door saying "due to unforeseen circumstances."
The national press and BBC reported it was suspected Coronavirus earlier today, and are carrying a full statement issued by Clarks.
There is no suggestion at this stage that the employee has contracted the virus which originated in China and has led to hundreds of people in the UK going into quarantine.
The Clarks statement says: "We can confirm that Clarks is currently taking advice from Public Health England regarding an individual at our Nantwich store.
"The employee in question has been tested for Coronavirus, and is now in self-quarantine following advice from Public Health England as we await their test results.
"We are currently being guided by Public Health England on the actions to take and our priority remains to protect the welfare of all Clarks staff, our customers and the public.
"As a business we have introduced many measures to protect both public and staff safety both in line with and in addition to current government advice.
"Our Nantwich store is currently closed. We are unable to share any further details at this time."
We have contacted Clarks and Public Health England today to clarify the reports and requesting updates on the situation.
(Image courtesy of Jonathan White)