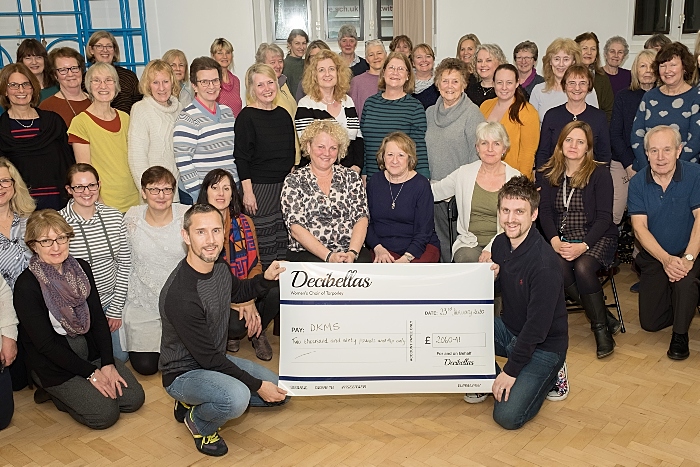 A concert by Decibellas Women's Choir of Tarporley at St Boniface church in Bunbury has helped to raise more than £2,000.
The event was held in aid of local father of two, Pete McCleave, who has been given seven years to live having been diagnosed with an incurable blood cancer, Myeloma.
The money raised from December's event is for the stem cell donor register, DKMS, as well as helping to encourage more people to become donors.
Myeloma leaves sufferers with a compromised immune system and stem cells can be used to fix this.
Pete, 42, set out in 2018 to find 10,000 new donors, and he smashed that target in a matter of months.
Now approaching 40,000 registered donors, he has increased the target to 100,000.
So far, there have been 12 confirmed matches, raising the hopes of life-saving treatment.
Pete and local musician Lee Gordon have released a single, "The Tide for 10000 DONORS" to raise awareness of the campaign.