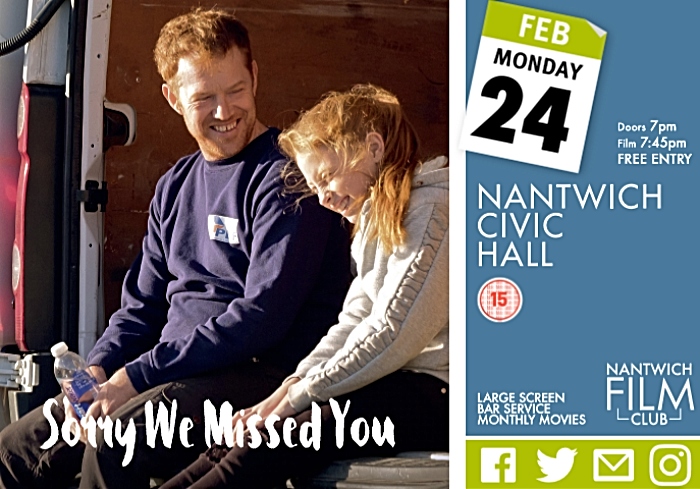 Nantwich Film Club are to stage a FREE viewing on Monday February 24 of the movie "Sorry We Missed You".
The club says the free screening at Nantwich Civic Hall is "in an effort to increase awareness of people who might be struggling working in the gig economy".
The film is the story of a hard-up UK delivery driver and his wife struggling to raise a family end up trapped in the vicious circle of this modern-day form of labour exploitation.
Ken Loach's latest film "Sorry We Missed You" is at the Civic on Monday 24.
The film starts at 7.45pm.