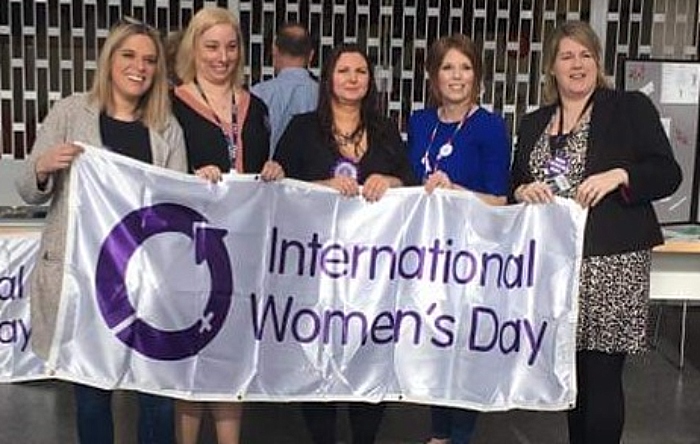 Motherwell Cheshire are to host Crewe Womens on February 29 with the theme of "be free".
It is the fifth year of Womens Day celebrations and is the biggest celebration yet, with a fun filled day for all the family.
The event will be held at Cheshire College South West Crewe Campus between 10am-4pm.
The day is free to attend and people are welcome to go between the hours of 10am-4pm.
The event will be attended by the Womens Day Patron Alexis Redmond MBE DL.
Key note speaker is author and campaigner Sammy Woodhouse, who will be talking about her experience of childhood sexual exploitation and changes that need to made to the system.
There is a Live Lounge where local talented singers and choirs will be performing throughout the day.
There will also be the showing of the performance Ada by theatre company Platform Theatre, learn about the life of Ada the local activist and Suffragette.
Entry to the performance is free to under 16 years and Cheshire College students (with ID) suggested donation of just £11 for adults.
The fly high flag will also be flying outside the college with the names of all the local women who have been nominated as a local inspiration a campaign Motherwell Cheshire have been running in memory of local councillor Dorothy Flude.
The day will also have a full range of local inspiring speakers, market place, dance demonstrations and workshops for everyone to join in.
There will also be a kids zone for the children and the fire service will be attending with an engine for children and adults to have a look in.
Motherwell CEO Kate Blakemore said: "I am really happy with the line up of this years Crewe Womens Day event.
"This year we have made sure that there is more activities for children as well as adults so that the whole family can attend and have a free day out.
"I hope everyone that attends the event is inspired by the great line up of we have throughout the day."
To find out about the services Motherwell Cheshire offers, visit www.motherwellcheshirecio.com
To find out more about any of the womens day events please email [email protected] or call 01606 557666.