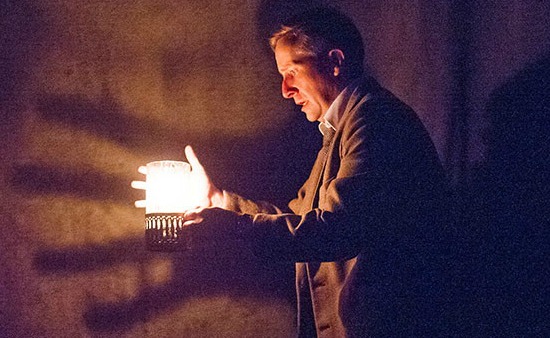 Do you believe in ghosts?
If you like spooky stories then you need to head to The Lyceum this week for Susan Hill's, Woman in Black.
Adapted by Stephen Mallatratt and directed by Robin Herford, this production is guaranteed to send shivers down your spine and make you jump out of your seat.
Arthur Kripps is a man haunted by his past.
By sharing his story, he believes he might finally be free from his inner demons.
He hires an actor to help him, and together they re-create the haunting tale of The Woman in Black.
I thoroughly enjoyed this production. I was completely hooked from beginning.
I have seen it before, but that didn't stop me getting totally absorbed in the fantastic staging and storytelling.
You could feel the suspense hanging in the air.
Everything about this production was outstanding. The cast were superb.
Robert Goodale played Arthur Kripps and Daniel Easton played The Actor.
Both were exceptional. Their roles are immense, and I congratulate them both on their performances.
Technically, it was first class.
The clever use of lighting, creating large shadows and emphasising movement helped to build tension and kept the audience on the edge of their seats.
Sound effects also played an important role creating places and adding to the mystery.
I won't give too much away, but she made everyone jump.
The Woman in Black is at The Lyceum until Saturday 14th March.
(Written by Claire Faulkner)