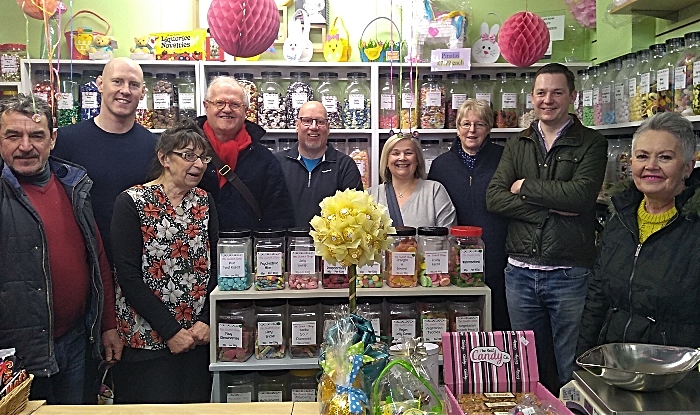 A petition has been launched to oppose plans to rise rents for Nantwich market traders by up to 10%.
Crewe & Nantwich MP Dr Kieran Mullan and Nantwich councillors have joined forces with Nantwich Market traders to launch the petition.
Recent proposals announced by Nantwich Town Council outlined an increase in market rental charges for 2020/21 of between 5% and 10%.
But angry stallholders hit out at the proposals and the town council has now agreed a three-month freeze to review the decision.
Dr Mullan MP says he is supporting traders and is working with Cllr Peter Groves and Cllr John Statham to help collect signatures for a petition asking for any increase to be kept in line with inflation.
He said: "Nantwich Market is a key part of the local community and attracts visitors from all over.
"We all know how retailers are struggling up and down the country.
"We are lucky to have the market and should be doing everything we can to support our traders.
"Following discussions with the traders and with support from some members of the Town Council, we have launched this petition calling on Nantwich Town Council to cap any rent increases to retail inflation.
"The traders understand they may need to pay more, but any increase needs to be competitive when we see markets in the area with little or no increase."
Nantwich Town Council plans to make a final decision in three months.
"We want to collect as many signatures as we can ahead of that decision to show them how much support there is for the market in the local community," added Dr Mullan.
Sue Goodwin, from Burland Coach Excursions, said: "It is great to have the backing of our local MP and a number of local councillors and we welcome support from anyone and everyone."
Gaynor Kirkham, from AK2 Accessories, said: "We love being at the heart of Nantwich and we are happy to pay or way.
"All we are asking for is an increase that is reasonable and affordable."
Kevin, at Picture House Framers, added: "I would be very grateful if residents could show their support for us all by signing the petition.
"It will send a really clear message to Nantwich Town Council about how important the local market is to everyone."
Cllr Statham said: "As a town councillor I know we have to manage our budgets carefully.
"A rise in keeping with inflation is a reasonable compromise and I will support this."
Cllr Groves added: "I hope we can persuade all of our fellow councillors to respond positively to this fair offer from the traders."
To sign the petition online at https://www.drkieranmullan.org.uk/nantwichmarket or by visiting the market.