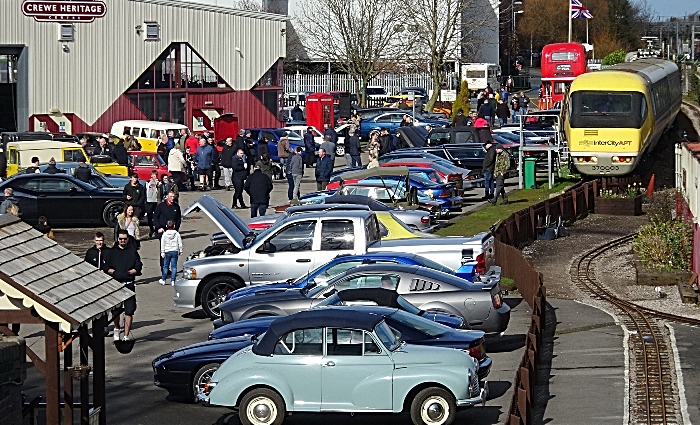 An 'Off The Rails Classic Car Meet Up' entertained crowds at Crewe Heritage Centre, writes Jonathan White.
Entry was free with owners of European and American cars, vans, trucks, motorbikes and static engines attending.
Classic and retro vehicles were on display outdoors and inside the Centre's Exhibition Hall with car manufacturers including Austin, Cadillac, Chevrolet, Dodge, Ford, Jaguar, MG, Mini, Mustang, Triumph, TVR and Vauxhall, along with a collection of Crewe-built Whitby Morrison ice cream vans.
Classic and retro motorbike manufacturers on display included Ducati and Tomos.
Crewe Heritage Centre was open to visitors including its North Junction Signal Box with viewing area, shop and café; the Advanced Passenger Train; Exhibition Hall with model railway displays and railway memorabilia; static locomotive displays and miniature railway rides.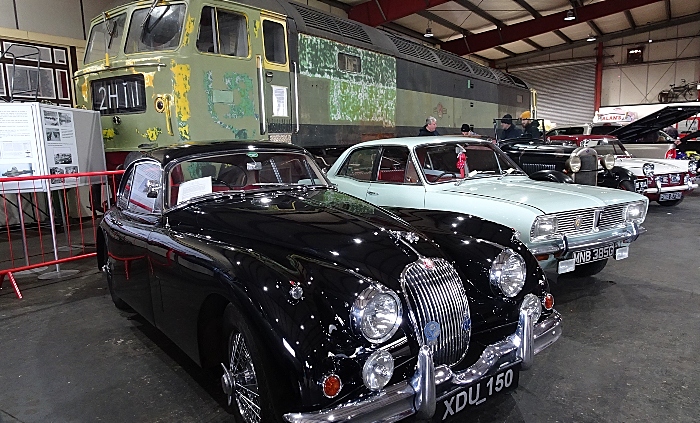 Event organiser, Ken Smith, said: "Well what an amazing day – 144 cars and motorbikes turned up throughout the day!
"There was plenty of variety too from the Roaring '20s to present day 'future' classics with something for everybody no matter what age.
"We had a good selection of cars throughout the site. The miniature steam train was running all day and there was a steady stream of visitors through the gates.
"It really is turning into a proper family day. Massive thanks to all the Crewe Heritage Centre staff for allowing us to make the most of this fantastic location, to Ray, and to Karen and the cafe staff for feeding the crowds all day.
"Thank you also to all the exhibitors for supporting this new and rapidly growing meet."
The next 'Off The Rails Classic Car Meet Up' is on Sunday April 5 (10am-4:30pm).
Entry is free. Exhibitors are welcome to turn up on the day.
For further information please contact Ken Smith on Tel. 07854231071, on Facebook https://www.facebook.com/Off-the-rails-meet-104492044506774/ , https://www.crewehc.co.uk/events/ , or contact Crewe Heritage Centre http://creweheritagecentre.org/