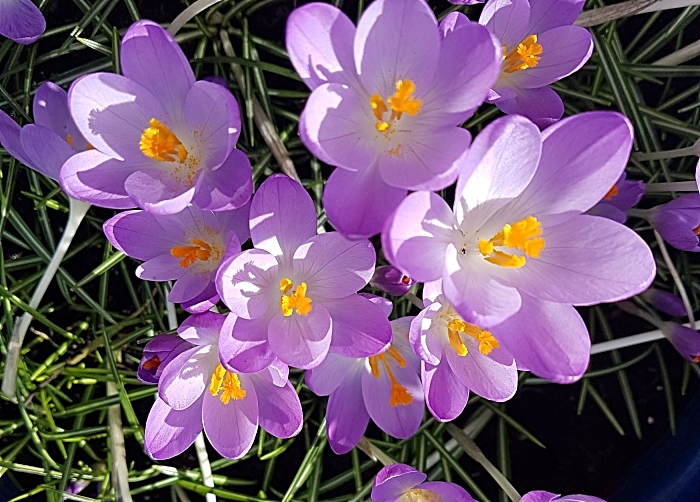 The Rotary Club of Crewe and Nantwich Weaver have launched a competition to award the town's best purple crocus grower!
The club distributed purple crocus corms across the borough to highlight "Purple for Polio" initiative raising awareness of how polio disease has almost been eradicated.
People were urged to plant at home at the end of February and beginning of March and they are now being seen in many places in the towns.
The Rotary Club now wants to award a prize to a purple crocus grower who provides the most spectacular photograph and invites entrants to send their photograph to: [email protected]
Rotary Club Richard Wharton said: "Rotary Clubs across the world and the 5 Rotary Clubs in Crewe and Nantwich have worked so hard to eradicate polio from the world by raising awareness, contributing money and even travelling to India to assist in eradicating this terrible disease from that country.
"Only recently Nigeria was declared polio free leaving just children in Pakistan and Afghanistan being at risk.
"We have been overwhelmed by the support of our local community in going purple last October and again this month."
On World Polio Day October 24, Rotary and its Global Polio Eradication Initiative (GPEI) partners announced wild poliovirus type 3 (WPV3) has been eradicated worldwide.
It means two of the three wild polio strains have now been wiped out.
Rotarians all over the world raised awareness about the bid to eradicate polio for good on October 24.
The five Rotary clubs in Crewe and Nantwich worked to promote October's "Purple for Polio" week; a worldwide Rotary initiative to raise awareness of how close we are to eradicating this disease.
Purple is used because children in low-income countries receive drops to protect them against polio, and their finger is dyed purple to show they've been immunised.