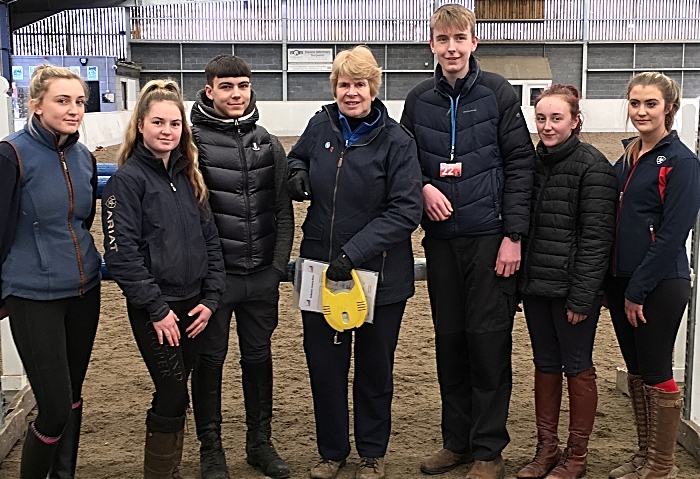 Equine students keen to join Reaseheath College's arena parties have picked up top tips from national show jumping course designer Sue Barratt.
Sue gave a series of masterclasses to more than 90 diploma students and apprentices when she visited the Cheshire college's Equestrian Centre.
Reaseheath's arena party supports course designers at world class events such as the Horse of the Year Show and Bolesworth International and at horse trials including Kelsall Hill and Somerford Park.
These opportunities allow students to gain experience of event management at the highest level and to network with influential individuals and organisations.
Around 40 students are selected to join arena party teams each year.
Alsager-based Sue built international courses at HOYS for 20 years until retiring in 2015 and remains active designing and judging for show jumping competitions and horse trials on a national level.
She said: "The arena party is a vital part of the show team, particularly at the top level which attracts large audiences.
"If you have the privilege of joining the arena party, your job will be to help the course designer get the course built as quickly and efficiently as possible.
"It's essential that you have spatial awareness, a thorough knowledge of health and safety and that you are reliable and punctual.
"In return you'll have some amazing experiences, meet leading riders and network with professionals."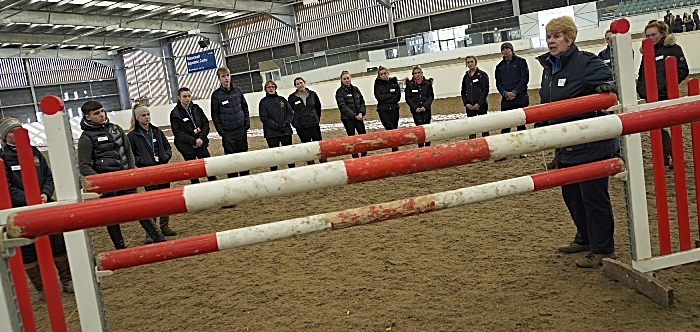 Equine Programme Leader James Rayner said: "Reaseheath is recognised for embracing the need for students to get a real taste of what the industry requires on a practical level.
"Opportunities such as learning from a national course builder like Sue and joining our arena parties allows our students to add to their skills and gives them important knowledge should they want to run events of their own."
For more about Reaseheath's courses visit www.reaseheath.ac.uk/equine
(Pic, top: Equine students Millie Corfield, Hana Johnson, Tayler Davis, Lewis Ecclestone, Libby Hodkinson and Zara Roberts get top tips from Sue Barratt)