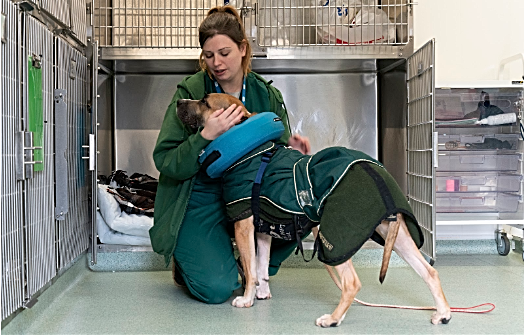 RSPCA staff and volunteers in South Cheshire have reassured animal lovers that it is continuing to rescue and rehome animals despite the coronavirus outbreak.
The animal charity has 17 animals centres, and four wildlife centres – including Stapeley Grange Wildlife Grange Wildlife Centre in Nantwich.
The organisation says it has contingency plans in place to cope with the weeks and months ahead.
Chief executive, Chris Sherwood, said: "Thanks to our amazing, dedicated and professional team of staff and volunteers, the RSPCA is still rescuing and rehoming animals in these difficult times.
"We are having to change the way we work, but please be assured we are doing everything we can to make sure that we get help to the animals most in need.
"There is a great deal of anxiety, worry and concern at the moment.
"Being around animals can bring great pleasure, companionship and mental health benefits, so we hope people will draw comfort from spending time with their pets and watching wildlife to help them through the weeks and months ahead."
The RSPCA has frontline officers working around the clock to help animals.
They are hand-washing before and after handling animals, avoid entering premises and asking people to bring animals to the door where appropriate and keeping vans clean.
They are sanitising their hands whenever they leave their vehicles.
Each year the RSPCA answers more than a million calls from the public concerned about animals. People should visit the website for advice before calling.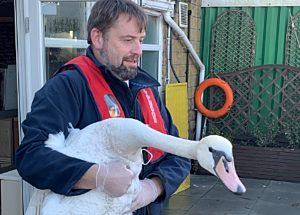 The RSPCA's 17 animal centres are still rehoming animals, but are restricting public access.
Extra hygiene measures are in place to protect staff and visitors, but anyone with symptoms of Covid-19 is urged not to visit.
In its hospitals, teams are working to help sick and injured animals, dealing with emergencies only and on an appointment basis.
And at wildlife centre like Stapeley Grange, teams are working around the clock to help rehabilitate and release sick and injured wild animals.
Centres are not open to the public for visits.
If you find a sick or injured wild animal, contact RSPCA emergency line 0300 1234 999 for
advice on what to do.
If you find a baby animal which appears to be orphaned there's also advice online
The charity's 160 branches, registered charities in their own right, run vital clinics, rehoming centres and charity shops, mostly carried out by volunteers.
Most are still operating but check websites, social media channels or call before you visit.
Chris added: "I'm really proud to work alongside such a dedicated team of animal lovers and I'm constantly inspired by their drive to help animals, even in the toughest of times.
"I would ask for people to bear with us over the coming weeks.
"It's great to see communities rallying around to support each other during this time and it would be good to see that community spirit extend to local RSPCA animal centres, branches and hospitals."
Find your local branch, centre or hospital and donate an item from their Amazon wish list.
Sign up as a volunteer.
Support one of their campaigns.
Sign up for one of our exciting challenges later this year.
Share animals details of animals looking for homes from our website on social media.
Many owners are concerned about caring for their pets amid the Coronavirus/Covid-19 outbreak.
There's advice and help online here.