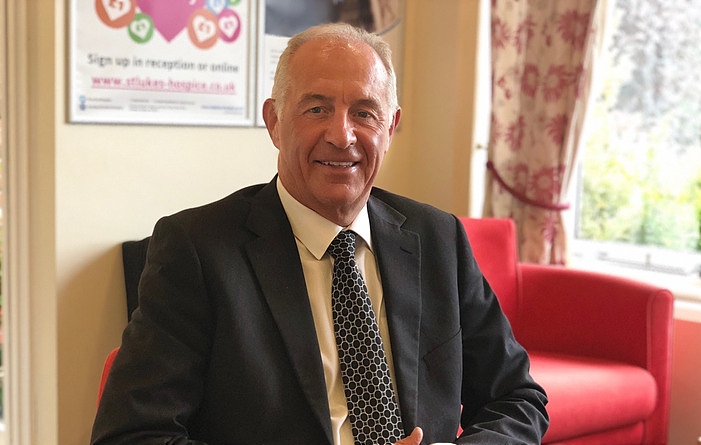 Dear Editor,
In these most difficult of days I wanted to write openly to thank you, our community, for your continued support of our Hospice.
St Luke's means so much, to so many people in our community, and we have never taken this for granted.
We have been touched by the many messages of support, the new sign ups to our Lottery, and the wonderful donations – no matter how big or small – that we have received over the past week.
They confirm what we have always known, the 'St Luke's community' is strong, loyal and above all kind.
Like you and the whole nation, we have been reeling with the fast-paced turn of events as we all manage the national health pandemic created by the exponential spread of COVID-19.
As your local Hospice we are finding new ways to work, to ensure that we can continue to provide the highest level of care and support to our patients and their families during these challenging times.
We are also doing all we can to support our colleagues in the wider NHS who are doing an amazing job under the most difficult of circumstances.
We rely on fundraising events and donations to fund 85% of our patient care here at the Hospice.
Sadly, our income is already being affected by the impact of Coronavirus, with the temporary closure of our 11 charity shops and the cancellation or postponing of vital fundraising events.
St Luke's is prepared for challenges to its income, however this is an unprecedented situation which none of us could have predicted.
We know that in the coming months we will be pushed to the limit to ensure we can raise enough funds to keep our Hospice services running.
For 31 years you have supported the Hospice, and I am asking you to please keep us in your thoughts at this time.
We need you, our community, to be here for us now more than ever.
If you feel you can help by making a donation, however large or small, to support patient care at the Hospice we would be very grateful.
Please visit www.slhospice.co.uk/donate or call 01606 551246.
We send our thoughts and good wishes to you and your families.
Neil Wright
St Luke's Hospice CEO