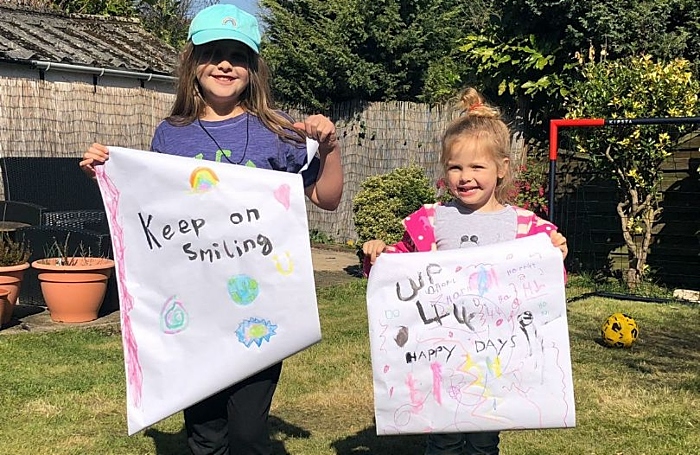 Residents at Belong care village in Crewe are being cheered up during the Covid-19 epidemic – thanks to a pen pal initiative with youngsters!
Liverpool-based charity Ready Generations has encouraged children to become pen pals for older people in care, as part of their Reasons to Stay Cheerful Campaign.
Budding artists at nurseries and schools across the country have been invoking a modern-day Blitz spirit to create letters, paintings and crafts, with messages of reassurance.
The children's work is turned into digital presentations for care residents to view through electronic devices.
Social interaction with younger generations can trigger happy memories and improve wellbeing, delay cognitive decline and promote a sense of safety and comfort.
Tracy Paine, Deputy Chief Executive of Belong, said: "At Belong, working with our local communities has always played a key role in the care for our residents, but it serves a vital role more than ever at this unique time.
"With visits to the village currently suspended, letters and artwork from young authors and artists are being gratefully received by residents, and they also provide the opportunity to generate life-long friendships between the generations."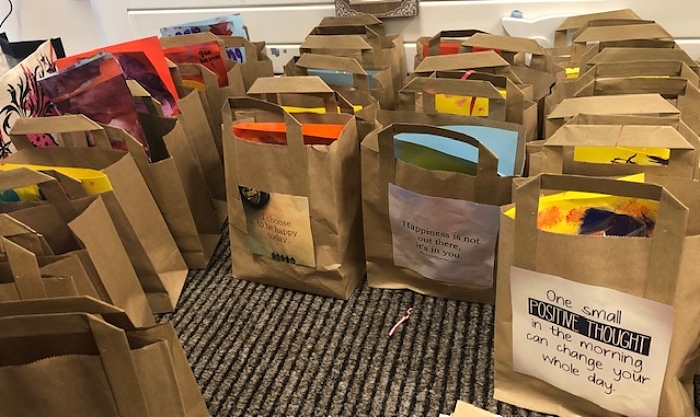 Sue Egersdorff, spokesperson for Ready Generations, said: "There's a lot in the news about food, but for older people, it's also the lack of connection with others that they will really suffer from.
"We're also finding that young children are worried about the news, so this positive initiative is a valuable distraction and supports the wellbeing and mental health of both age groups."
Meanwhile, Belong has also introduced a door-to-door takeaway service and other wellbeing initiatives to support its residents during the Coronavirus outbreak.
Residents in the independent-living apartments at the Crewe care village on Brookhouse Lane can order home-cooked meals straight to their door through Belong's Bistro.
With the restaurant closed to visitors during the pandemic, the Bistro is also catering for residents living in the village's six 24-hour care households to relieve pressure on support teams.
Groceries can be ordered through the Bistro service by apartment tenants and staff to support with social distancing.
The initiatives have also been rolled out across Belong's six other villages in the North West.