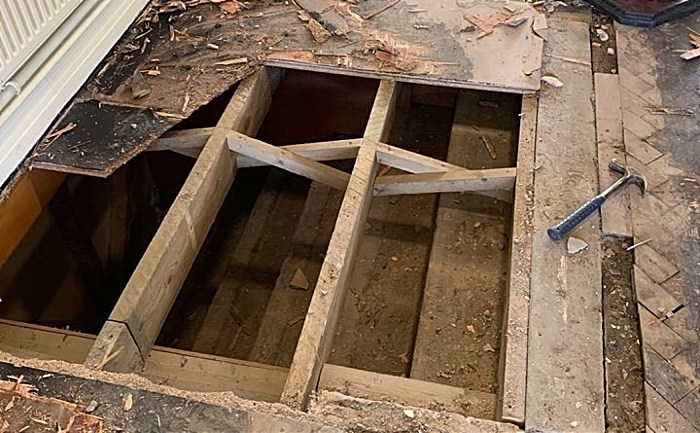 An old Nantwich Civic Hall staircase has been uncovered during refurbishment work in the building.
Now town council chiefs plan to install a time capsule in its place – to mark 2020 and the unprecedented times of living during a pandemic.
Workers refurbishing the venue's first floor Peggy Killick Suite discovered the staircase when they removed a carpet and lifted the original flooring.
"There was a small area that wasn't the original flooring, when lifting it they discovered the original staircase to the room," said a Civic Hall spokeswoman.
"We have decided before this is covered back over that we would like to put a time capsule in there."
The capsule will contain items of the current town mayor and councillors, staff, a record of local news outlets and entries from other parties.
And a copy of seven-year-old Marley Sharp's poem about living during the COVID-19 lockdown will also be added.
Nantwich Civic Hall first opened its doors on December 1, 1951, and the staircase was part of that original construction.
It's thought the staircase was covered over in the late 80s or early 90s.
Meanwhile, Nantwich Town Council is to hold a "virtual" town council meeting this Thursday, April 23, from 6pm.
It will be held via the online video app, Zoom, and members of the public are invited to attend.
Anyone wishing to can contact the town council clerk Samantha Roberts by email, on [email protected]