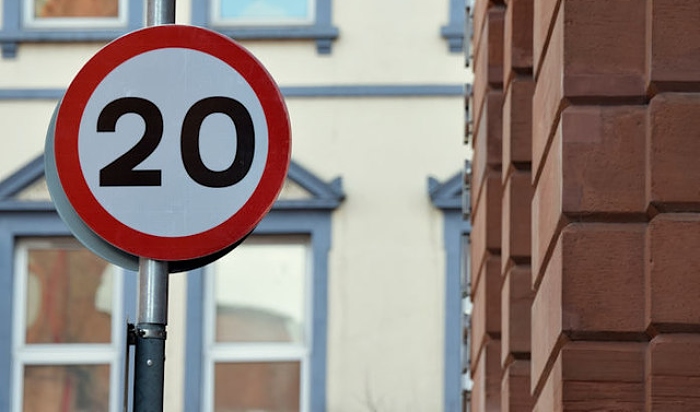 A campaign to impose a 20mph speed limit on most residential streets across Cheshire East is gathering pace.
Cheshire East Council is due to discuss proposals for extending the limit on many more roads in May.
Cheshire East branch of the campaign group "20's Plenty" say residents have been enjoying "an unexpected bonus" of the Coronavirus lockdown with much quieter roads where people can exercise and cycle in peace.
David Mayers, spokesperperson for "20's Plenty" in Cheshire East, says: "The benefits of such a change would be considerable.
"Less traffic congestion, safer streets with fewer and less serious accidents, healthier children who will enjoy the freedom to safely cycle and walk everywhere, and calmer neighbourhoods with less stress and fear – especially for older and vulnerable residents.
"Over a third of the UK population – including in Cheshire West and the whole of Wales – already enjoy these advantages.
"And the cost of introducing such a scheme is estimated at just £1 million, or about £3 per person.
"The Cheshire Crime and Police commissioner supports the initiative, as do many health experts – and it would save the NHS and the emergency services a fortune in fewer call-outs and trips to A & E.
"If you think it would be good for Cheshire East residents too then contact your local C.E councillors – find their names at https://moderngov.cheshireeast.gov.uk/ecminutes/mgFindMember.aspx".
For more information about the campaign on 20mph speed limits go to: http://www.20splenty.org
(Pic by Albert Bridge creative commons licence)