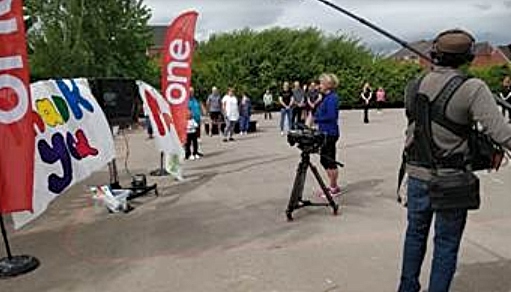 A Nantwich headteacher was stunned when she became the star of the BBC's One Show.
Pear Tree Primary head Boo Edleston was surprised as she was in the middle of a story-telling session with key worker pupils attending the school.
Normally, she reads to the children she's caring for but yesterday one of her teachers suggested watching a celebrity story session online instead.
When they tuned in, singer Michael Ball popped up on screen telling a story of a much-loved headteacher who went above and beyond, not just for her pupils, but for her community too.
Soon the penny dropped and Mrs Edleston realised it was her own story, pre-recorded by the One Show's production team.
"It was such a beautifully written story," she said.
"I was completely surprised, I didn't have a clue what was going on.
"It's lovely to be thanked, but this is not about me, it's about my team.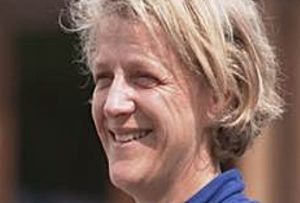 "They have been outstanding to each other in the last two months, they've been on the frontline too."
Mrs Edleston is then invited to go outside, where The One Show's presenter Alex Jones appears on a screen leading a chorus of "thank yous" from pupils, friends, family and colleagues who will gather to give her a heartfelt round of applause.
Staff at the 220-pupil school have been teaching up to 20 pupils of key workers in recent weeks.
Because of stringent hygiene rules to protect them from COVID-19, the school hall where they are being taught has to be mopped down and cleaned four times a day.
Mrs Edleston was nominated for the One Show's One Big Thank You surprise by school dinner lady and cleaner Andrea Challinor.
Andrea said: "She goes above and beyond what's expected of a head teacher.
"She just mucks in with everything. She's been cleaning toilets, mopping the floor of the hall, washing soft toys. She'll do anything. All the children love her."
Mrs Edleston's husband Robert and grown-up sons Max and Charlie often get involved in her efforts to help the community.
Bob said: "Three Saturdays ago we were chopping wood to make kindling for the people who live on narrowboats on the canal near us.
"Boo was the driving force behind that, she got both our boys involved."
"Every child there is her own child. She often says that she has 220 children plus two more at home.
"This surprise is justly deserved. She doesn't easily take the praise."
Mrs Edleston has also been making meals for local people affected by lockdown and handing out pots of her home-made marmalade.
She and her deputy head Ruth Hadfield have also been helping to cook lunches at school and are now preparing to welcome the rest of their pupils back to school in June.
You can watch her surprise on The One Show at 7pm on BBC1 on Wednesday May 20.