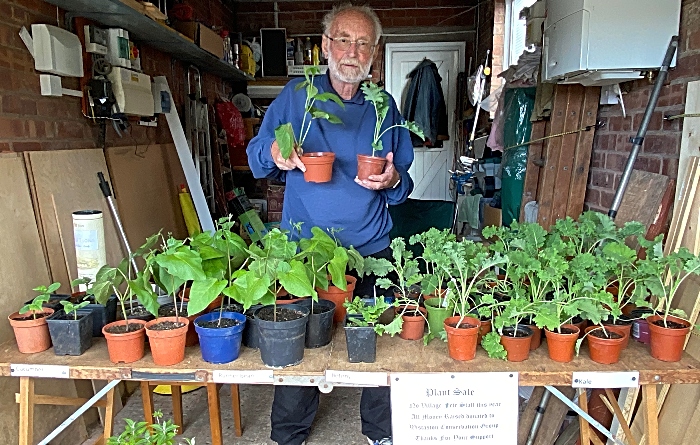 A member of Wistaston Conservation Group hosted a plant sale at his house to raise funds for the group, writes Jonathan White.
John Wood, Chairman of Wistaston Conservation Group, sold vegetable plants and flowering plants from his Sandringham Drive garage.
The plants would usually have been sold on the Wistaston Conservation Group stall at the annual Wistaston Village Fete in June.
But the event has been cancelled this year due to the Coronavirus crisis.
Plants sold included Kale, Dwarf Green Curled, Tumbling Tom Yellow Tomato, Pink Dianthus, Boysenberry, Purple loosestrife, Betony, Runner bean Enorma, Cucumber, Buddleia, Hardy Geranium, Astilbe, Black-grass, and Astrantia.
Money from the plant sale will go towards Wistaston Conservation Group funds.
Wistaston Conservation Group is a group of people who love the natural features of Wistaston and wish to preserve and improve them for future generations.
John Wood said: "The monies raised will go to the projects around Wistaston, when we are able to restart.
"Thank you to all for your generous contributions."
For further information relating to Wistaston Conservation Group please visit: http://www.wistastonconservationgroup.org.uk/ or https://www.facebook.com/groups/191601604542400/