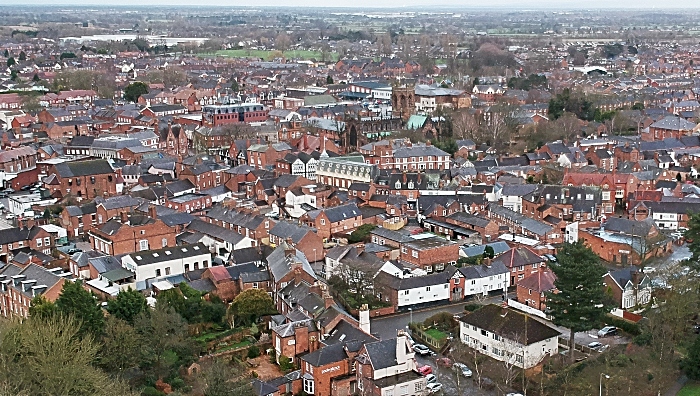 Crewe & Nantwich Weaver Rotary Club has launched a photographic competition to raise money for local charities impacted by Covid 19.
The theme of the competition will be "life in lockdown" and photos entered must depict some aspect of life in lockdown over recent weeks.
Entrants are requested to only take the photo to be entered with a mobile phone to ensure fairness as many will not have access to expensive photo equipment.
All photographs entered must conform to the Rotary protocol for the submission of photographs for any purpose.
"The photograph must not depict a child or vulnerable adult in a provocative pose, in a state of partial undress or in a demeaning or tasteless manner….photographs of groups or individual children (will require) prior
consent of the parents or carers."
The Rotary Club of Crewe and Nantwich Weaver reserve the right to refuse entry and to return entry fee to any entrant judged to be in contravention of this protocol or who submits a photograph deemed by the club as in any other way unsuitable.
All photographs entered will be printed by the club and a display/exhibition organized at the clubs' meeting venue; The Nantwich Cricket Club, Whitehouse Lane, Nantwich or other suitable local venue.
Entrants will be advised of the date and venue of the display/exhibition as soon as the lockdown is ended.
The competition will be judged and the following prizes will be awarded:
First:£50 Second:£30 Third:£20
All entrants will be invited to the exhibition and judging.
Winners not in attendance at the exhibition /judging will be informed by phone/email.
Entries may be submitted by close on August 31, 2020.
Photographs must be entered electronically as an email attachment in medium format to the following email address: [email protected]
The email must include a contact phone number.
On submission of a photograph to the competition, an entry fee of £10 per photograph is payable to the following account:
Account name: Rotary Club of Crewe and Nantwich Charity Account
Account number: 41390600
Account sort code: 40 34 44
(Please reference entrants surname with payment)